Financing is a common way for consumers to increase their buying power in order to make a purchase, but there are times the traditional forms of financing don't suit their needs. Whether they don't qualify for traditional credit, don't want to accept the potential credit impact, or don't want to sign up for something as long-term as a credit card, there are plenty of reasons why a consumer may look for an alternative.
This is where the demand for alternative financing comes along. But what is alternative financing?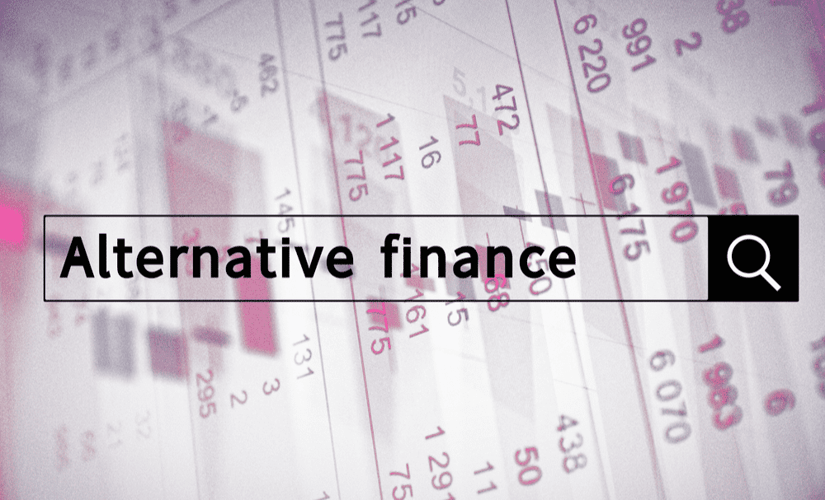 What is Alternative Financing: Questions Answered
Alternative financing is an umbrella term that refers to any financing offer that lives outside of the traditional options offered by the big banks. For consumers that don't feel served by the current methods of traditional financing, alternative lenders, merchants, and service providers have found new options to offer, with the most popular being buy now, pay later (BNPL) payment plans.
While alternative financing has blossomed in retail and consumer goods markets, there are so many possibilities for its growth. There are a few industries in particular that alternative financing could serve particularly well moving forward, including:
Automotive repair and maintenance
Home improvement
Medical care
Let's discuss how each of these industries could benefit from a more expansive list of flexible payment options.
Alternative Financing in the Automotive Industry
While traditional financing dominates the auto finance industry, there are so many ways in which alternative financing can make life easier for consumers. For example, auto dealers, mechanics, and other service providers can provide alternative payment options for things like:
Maintenance plans
Large repair or service bills
Car modifications (rims, spoilers, etc.)
For dealers, offering a maintenance plan or aesthetic add-ons outside of the original financing agreement allows them more opportunities to convert with those consumers. One of the most profitable parts of a dealership is its service center, but getting repairs at a dealer often brings a higher cost, and consumers are aware of this. So, utilizing alternative financing to lower the barrier between consumers and dealer service can make a massive difference.
For third-party mechanics, shops, or other service providers, alternative financing and payment plans can make it easier to compete with the backing that traditional dealers get from the financing that their manufacturers can offer. These businesses can easily work through a fintech company to offer a fast, convenient alternative financing program with the power of that fintech's network of lending partners.
Alternative Financing in the Home Improvement Industry
Whether it is expensive tools to perform home improvement projects, or home improvement services that allow consumers to relax while service providers do the work, there is typically a hefty price tag included alongside anything relating to home improvement. With costs that easily reach 5-figure territory, many vital repairs and maintenance items can go neglected due to consumers' inability to pay.
As a result, flexible payment options can benefit merchants and providers in the space by increasing the frequency at which consumers are able to make purchases. It also can help consumers by ensuring that the more minor things can get done to avoid catastrophic damage to their home due to the cost of maintenance acting as too much of a barrier.
Alternative Financing in the Medical Care Industry
Similar to the issues that alternative finance can solve for homeowners, it can help patients take better care of themselves and avoid much larger and costly medical bills. Getting into a healthcare provider's office for preventative care can be expensive. Alternative financing can help patients break up the cost or even set up payment plans covering a broad spectrum of services.
Not only does this help from a financial standpoint, but it also helps healthcare providers achieve their mission of keeping their communities healthy. One can imagine how many acute health issues could be prevented if patients were confident in their ability to pay for the routine care they need, and alternative financing can make that happen.
Skeps' One-Click Consumer Financing Platform
Skeps offers a comprehensive, end-to-end consumer financing program that helps businesses modernize their entire payment process. We go above and beyond one-click payment, also offering a one-click application process for several different types of consumer financing, including:
BNPL
Consumer loans and leases
Branded credit cards
If you're looking to increase revenues and conversion, there is no better way than to partner with an all-in-one flexible payment platform like ours.