Extending credit can be a complex concept, and quantifying the risks can be difficult and dangerous for an inexperienced credit evaluator. Still, offering financing options to customers is often crucial for driving new business. Companies might address this challenge by implementing consumer financing for merchants to provide the necessary lending solutions to increase orders and attract more customers.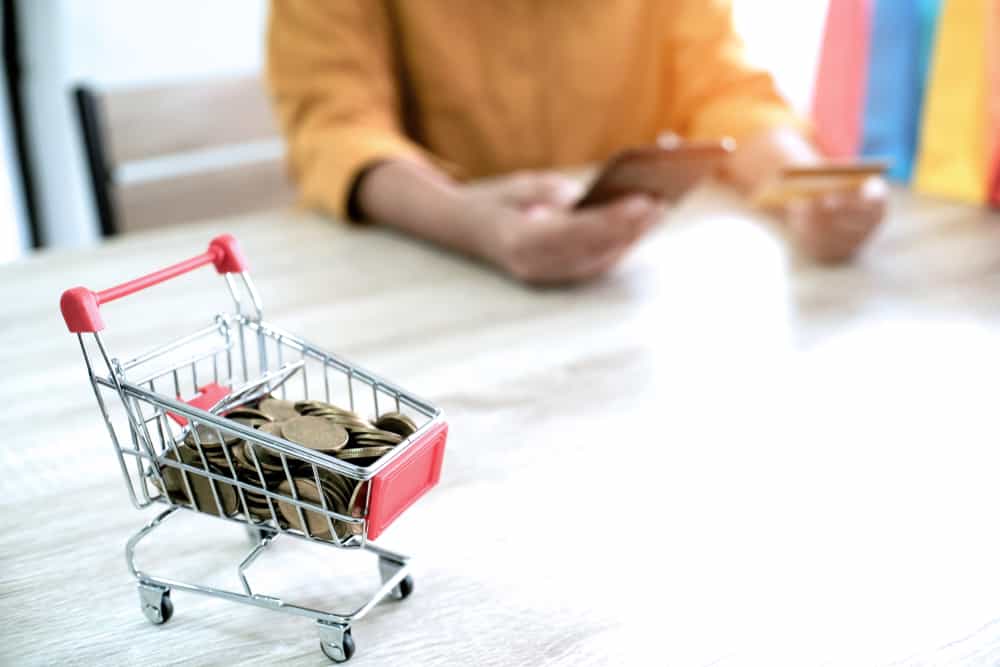 How Does Consumer Financing for Merchants Work?
Consumer financing is an agreement under which a lender provides financing (on the merchant's behalf) to a customer to cover their purchase of goods and services. In return, the customer makes regularly scheduled repayments to the lender until they pay off the obligation.
The steps for completing the consumer financing process at the point-of-sale (POS) are as follows:
The customer selects the item(s) for purchase and proceeds to the financing option.
They fill out an application – most often digitally via smartphone, tablet, or in-store computer.
If the lender approves the application, they offer a maximum loan amount to the customer.
The customer then finishes the transaction and takes possession of the merchandise.
The customer makes payments to the lender until they pay off the debt.
Three Implementation Steps
1. Choose a Third-Party Provider
Before a merchant can implement these financing solutions, they must first identify a third-party vendor that provides POS financing.
The optimal financing solution for any business depends on several factors, including (but not necessarily limited to): implementation, risk, scalability, and flexibility.
No two businesses are identical, and each will prioritize these factors differently when determining the most appropriate consumer financing program:
Implementation: Consumer financing tools should be simple to implement and require minimal internal training. These solutions should also be straightforward for consumers and not a hindrance to the checkout process.
Risk: While a merchant assumes some degree of risk when providing

buy now, pay later (BNPL)

options, that risk is mitigated significantly by employing a third-party financing provider.
Scalability: Consumer financing should help merchants increase sales as their businesses expand. This expansion might include multiple channels for selling merchandise, such as physical store locations, online stores, and pop-up locations (if a merchant needs to sell products quickly).
Flexibility: While specific consumer financing platforms might restrict loans to certain products, they should provide customers with financing options for smaller purchases that stores may not finance in-house. This limitation is often a function of the relatively high costs for merchants to offer small loans to customers.
2. Integrate Financing Across Sales Channels
After the merchant identifies and enlists a third-party provider, they must choose the payment options available on their sales channels. Selecting those options requires first integrating existing systems with the new third-party financing platform. Merchants can then incorporate those financing options into product listings at checkout.
High-quality point-of-sale providers simplify integration with the merchant's existing eCommerce platforms, enabling them to streamline checkout and retain sales data in a single location.
3. Share These New Financing Options Customers
Once the merchant has integrated the new POS platform, they should communicate these new financing options to their customers. Merchants should advertise these lending solutions at brick-and-mortar store locations, on the company website, and across social media platforms applicable to the target customer base.
Strong advertising can convert window shoppers to active buyers, particularly for big-ticket purchases and digital shopping. A financing-centered marketing strategy can also entice shoppers to select their brand over competitors who do not offer similar financing products.
Three Benefits of Consumer Financing for Merchants
Merchants will discover that there are many benefits to offer consumer financing, but three significant ones are as follows:
Enabling Customers to Obtain Goods:

The endgame is improving sales by providing customers with payment options to obtain merchandise

. Offering financing plans to customers who otherwise cannot afford total up-front payments (and would otherwise leave your store or website without doing business) encourages them to make more purchases.
Attracting New Customers: While getting existing customers to buy more products is vital for improving profitability, merchants should also expand the customer base. If a target customer wants to purchase something significant such as a new bed or washing machine, they will likely seek a financing plan.
A merchant offering attractive financing options will likely win that business ahead of a competitor that does not provide. Also, that new customer might return to that merchant for future big-ticket items because they know of the financing option.
Receiving the Full Upfront Payment: Even though the consumer does not pay the total amount at checkout, the lender still pays the merchant the total purchase price. The lender then collects installment payments directly from the customer. This arrangement is a considerable benefit to the merchant because it limits their repayment risk and improves current cash flow, making it easier to allocate resources to other aspects of the business.
Drive More Sales With Skeps Financing Solutions
Consumer financing is often an essential component of any merchant's business model. It provides your customers with the means to purchase products without stretching their pockets too thin while providing you with the full payment at the point of sale. It is a win-win situation that drives more sales and boosts revenue.
Our platforms provide you with the flexibility necessary to design a financing plan that is straightforward, easily implemented, and can help you attract more customers. To learn more, request a demo or email us at support@skeps.com.