The rise of e-commerce and other technological advancements has resulted in a flood of new payment methods. Buy now, pay later (BNPL) is a modern spin on the layaway concept but with technological advances, allowing merchants to provide consumer financing for almost any transaction. What is BNPL, and how does it work? Businesses should know how to answer these questions before implementing new financing solutions.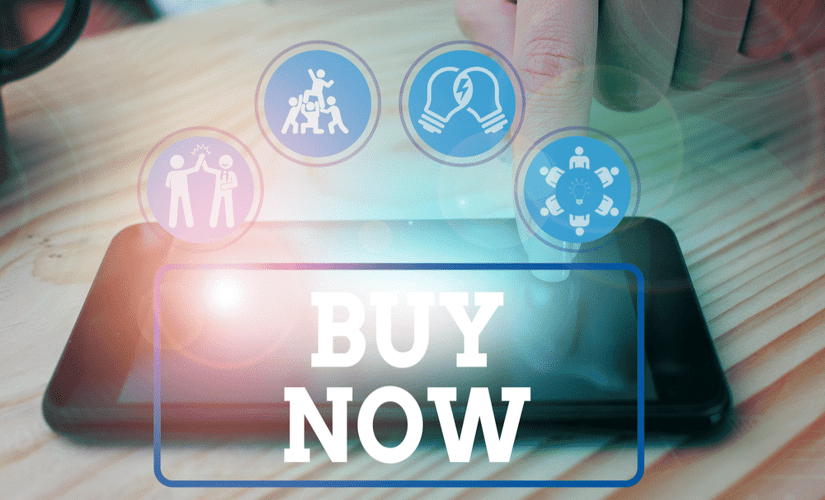 What is BNPL?
A buy now, pay later (BNPL) product is a form of installment financing. It breaks down the consumer's purchase into several equal repayments, the first of which is payable at the time of purchase. The outstanding payments are due on predetermined dates—typically every two weeks—until the consumer fulfills their obligation.
BNPL products are most prevalent in online shopping, though in-store options are gaining traction as physical shopping recovers from the COVID-19 shutdown.
How Does BNPL Work?
BNPL financing options are available to the consumer at checkout. They can divide the total purchase into smaller sums payable over time rather than paying the entire balance upfront.
They complete a quick application at checkout if they are interested in this option. The application typically requires basic information such as name, address, birth date, and contact number.
The BNPL provider may then complete a "soft" credit check, which will have no impact on the user's credit score, and make an approval decision within seconds or even milliseconds.
Approval standards vary. However, a customer may qualify even if they have bad or no credit.
While specific plans differ by provider, most offer a "Pay in 4" option, which breaks the purchase amount into four equal payments. Each installment is typically due in 2-week increments, with the first payment due right away.
Pay in 4 plans often do not charge interest, though they are subject to late fees.
BNPL Benefits
While there are several benefits to integrating BNPL into a merchant's payment system, five critical ones are as follows:
Enhanced

customer experience

: When customers have greater control over their purchasing decisions, they are happier, which means a better customer experience and higher sales.
A larger audience: Retailers can make large purchases much more affordable by spreading them out. They will reach an expanded audience, including younger individuals who want products now but cannot afford the purchase all at once.

Improved conversion rates: While customers quit their online shopping carts for multiple reasons, many do so due to financial concerns. When customers can get a loan at the point of sale to buy the goods and products they want, many millennials or gen z users take advantage of BNPL.
Affordable and flexible payments for high-value items: BNPL can significantly impact order conversion for online stores selling high-value items and services, such as electronics or home improvement services.
Higher average order value (AOV): The Average Order Value (AOV) is the average amount a customer pays for each transaction. If they can break up payments and budget for them over time, they might be inclined to upgrade their purchases.
Potential BNPL Disadvantages
Just like other types of financing, however, the BNPL model also has downsides, which include the following five:
Consumers might overspend: BNPL often encourages consumers to buy more products than they can afford. If they cannot pay on time, they might find themselves in a difficult financial situation that can harm their credit scores.
Merchant fees: Financial institutions that provide BNPL services charge merchants a fee, typically 2-6% of the purchase amount.
Problems with integration: Integrating a BNPL payment mechanism means relying on a third-party partner to meet crucial requirements of the consumer lending process. Third-party-related issues such as server downtime and loan application denials produce negative customer experiences, reflecting poorly on the merchant.
Accreditation challenges: The BNPL strategy may not be for everyone. Businesses must meet specific requirements to be eligible for this payment method.
Confusing deals from different providers: Merchants have many POS financing provider options, and choosing just one to fit an entire customer base is difficult. Many retailers implement financing platforms that can access multiple lenders to address this challenge.
Let Skeps Help You Discover Your BNPL Options
BNPL financing solutions are a great way to get customers what they want without breaking the bank at checkout. It is proving a significant player in the online purchasing revolution and it continues to grow in popularity as a payment method, especially for younger users who are not using credit cards.
If you have not explored your options in the BNPL market, we recommend you do so as soon as possible. These products are gaining momentum as consumers look for more innovative financing solutions.
Our platform provides you with the technology necessary to offer BNPL solutions, complete with interest-free installments, to boost conversion rates and AOV. To learn more, request a demo or email us at support@skeps.com.