Providing home improvement financing for contractors at the point-of-sale (POS) is often crucial for construction enterprises to generate revenue. Many potential customers cannot afford to make lump sum payments and require a means to pay the construction costs over time. However, businesses often lack the cash to offer credit directly and instead need a third-party POS financing platform.
Fortunately for contractors, advancements in fintech services allow instant credit decisions on customer approval at no additional cost. These financing programs offer all the advantages of an internal underwriting team without the associated lending risks or expenses.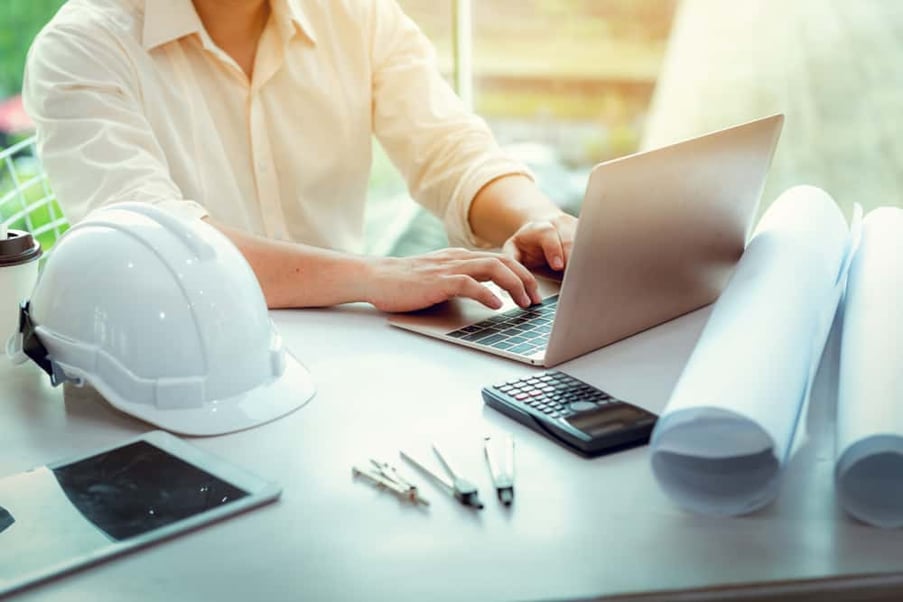 Seven Benefits of Home Improvement Financing for Contractors
Contractors of all types – such as landscapers and carpenters – can benefit from this technology.
While most POS systems better fit retail stores and restaurants, integrating a financing platform can tailor solutions specifically to contractor needs.
Sevens such benefits of tailored payment solutions are as follows:
1. Increasing the Average Order Value
Customers have more time to pay off construction services through POS financing, allowing them to purchase higher-quality (i.e., more expensive) products and services. This option results in a boost of overall sales and average order value (AOV).
When a contractor increases a potential customer's purchasing power, that customer is more inclined to get as much out of that transaction as they can. This inclination is especially true in situations where the POS terms allow for one transaction at a time and customers cannot make additional purchases before paying off existing ones.
2. Driving More Sales
The endgame is increasing sales, and consumer financing solutions provide nearly limitless possibilities to make that happen. When customers can apply for loans in real-time at no additional cost and flexible payment plans, they are more likely to do business. As mentioned earlier, some customers do not have the resources to pay up-front for big-ticket items such as replacement appliances or a new porch.
3. Enhancing Company Reputation and Customer Loyalty
A qualitative (and therefore often overlooked) benefit of POS financing programs is the goodwill built with consumers. A well-designed financing plan can augment the purchasing process and help promote brand loyalty and form long-term customer relationships.
Customers view brands that offer financing options as more compassionate and understanding of financial struggles than competing companies that demand total upfront payments.
4. Improving Cash Flows
Lagging customer payments is a significant risk for contractors. Construction companies have meager receivable rates and often get stuck completing projects on partial funding. To combat this financial strain, contractors can utilize third-party POS credit application systems to reduce the payment turnaround time and minimize costs.
In this capacity, the third-party lender will provide the following services:
Cover the costs for the goods and services due, essentially making the full payment on the customer's behalf.
Bear the expenses and invest the workforce necessary to secure unpaid debts.
Provide collection services for delinquent accounts.
Absorb the financial impacts of delayed payments.
5. Extending Customer Reach
Providing POS financing can also enable contractors to extend their demographic reach. Many construction-related products and services can be expensive and, without expanded financing options, only manageable for affluent upper-class customers who can afford the total lump-sum payments. Offering POS financing solutions, however, might permit lower net-worth customers to procure services as well.
6. Facilitating Credit Checks
Establishing an internal credit check system can be expensive for construction businesses and require stacks of unnecessary paperwork.
An in-house procedure will require the completion of the following steps.
Reviewing full application documents.

Identifying and evaluating reputable credit check bureaus.

Conducting individual credit checks.

Evaluate the potential risk in providing credit to a particular customer.

Based on that risk, determining how much credit you can offer the customer.
POS financing solutions and the use of third-party lenders eliminates these tasks.
POS financing platforms provide contractors with direct access to a network of lenders through a single processing system.
If one lender denies the customer's application, the system allows access to another lender for a subsequent application review.
The more lenders available to a customer, the higher the likelihood of finding a tailored financing option that adequately addresses that customer's financial situation.
Drive More Business With Customer Financing Options
The advantage of home improvement financing for contractors is that the customer gets the product or service they want or need right away without stretching their pockets, and the contractor still gets paid in full. Businesses that offer POS financing can realize an increase in sales, a higher average order value, and higher profitability.



Skeps' POS platforms provide you with a streamlined financing procedure that simplifies borrowing for your customers while allowing you to grow your contracting business by addressing a market need. To learn more, request a demo, or email us at support@skeps.com.