Technology advancements and innovative methods for accessing financial services are setting the path for a fintech lending revolution. As the fintech sector expands, digital lenders aim to disrupt the loan market by utilizing cutting-edge AI and data analytics technology. Conventional lenders must better understand what fintech lending is to keep up as a tech-heavy market changes around them.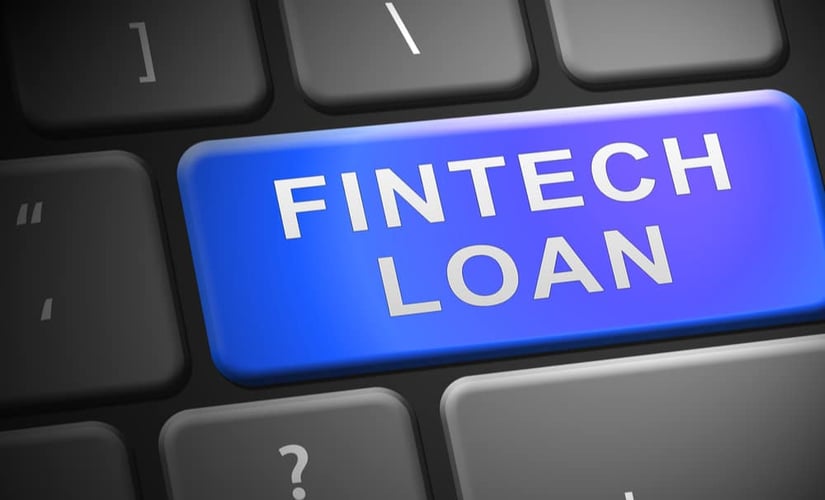 What is Fintech Lending?
"Fintech" itself is a phrase that describes innovative technology enabling financial institutions to supply services in more robust and faster ways than traditional banking allows.
Furthermore, Fintech lending uses these new technologies to empower people to control their cash flows. Would-be borrowers can now apply for financing solutions from practically any location worldwide, promoting an initiative-taking and autonomous approach to fiscal management.
How Fintech and Digital Lending Work
The digital lending process is a series of procedures conducted by a financial institution to issue loans online. This procedure typically entails the following three components:
An approval process for determining the consumer's creditworthiness and loan amount
A system for paying loan sums and receiving repayments
A collections arrangement for recouping overdue payments
The Approval Process
The ability for lenders to access and use digital data to make faster, automated, and more accurate underwriting decisions are at the foundation of digital lending. To quickly evaluate would-be borrowers and make remote credit decisions, digital lenders typically use alternative (i.e., less stringent) data sources.
Decisions are made in seconds, reducing turnaround time and enhancing customer satisfaction. Lenders accomplish this by enabling nearly anyone to borrow up to a low threshold limit and then assessing their repayment behavior and comparing it to the alternative data gathered.
Payments and Repayments
Lenders use digital channels, including online bank accounts, e-commerce accounts, and mobile wallets, to dispense loans and collect repayments. These channels boost efficiency and decrease lending fraud by producing a transparent user history. They also enable quick, nearly immediate payouts, giving borrowers fast access to their cash.
Borrowers submit repayments through the same channel, often with an auto-debit option to help ensure timely payments.
Collections
When a debt goes unpaid, a lender typically places the account with a collections agency, which might be a subsidiary or branch of the lender or an independent third party.
In the past, traditional agencies would contact delinquent borrowers via collection calls. However, because most consumers prefer to access their bank accounts by laptop or by mobile device, the sector has recently adopted digital strategies to meet customers where they are—online.
Digital lending offers an automated and more efficient debt collection process, and a critical benefit of this automation outreach is increased service volume. Financial institutions can now employ smaller teams to reach larger populations.
Blockchain and Fintech
A blockchain is a public digital ledger of transactions supported by a computer network that is difficult to hack or alter. Fintech companies can leverage blockchain solutions to boost digital lending performance in several ways. Four of those are as follows:
User control. By removing redundant intermediaries and reducing process stages, users have more control over their data while reducing counterparty risk and expense.
Identity authentication

.

Blockchain systems quicken lender approval processing times by providing a safe and secure method for quickly identifying and evaluating borrowers.
Loan Service Efficiency. Lenders frequently have data management challenges throughout collection and transfer operations due to needless procedure complications. However, the decentralized nature of blockchain technology can simplify and streamline these processes.
Lender transparency. In a digital environment where lending and borrowing occur on the blockchain, algorithms quickly complete otherwise time and resource-consuming business rules and processes. Also, further borrower verification is not required because the data is authentic.
Current Trends
As fintech lending popularity rises, so do trends that help maintain its momentum. Three of those current trends are as follows:
Faster, Omnichannel Payments
Fintech innovation has impacted payments processes as significantly as any other aspect of banking. Borrowers expect to complete transactions with the touch of a mobile device app, receive and make payments faster, and do so in an ultra-safe and secure fashion.
New Payment Innovations
Not only has Fintech lending influenced payment speed, but it has introduced new and innovative payment solutions as well. Buy Now, Pay Later (BNPL) solutions have exploded in popularity, establishing a new type of real-time, point-of-sale (POS) finance. These innovations are forcing traditional banks and other payment providers to adapt to compete.
Investment in Technology
Investing in evolving technology is an aspect of digital banking transformation that distinguishes newer fintech lenders from community and smaller, traditional institutions. While these investments alone are not enough to succeed in the digital lending arena, they are unquestionably essential.
Because most fintech and big tech companies are founded on current digital infrastructure, most traditional financial institutions must prioritize these technologies to keep pace.
As a result, mid-sized and smaller businesses (and some of the largest banks) have modernized parts of their back-office systems and partnered with solution providers, such as fintech firms that can quickly construct flexible digital solutions.
Let Skeps Help You Leverage Fintech Lending Solutions
Fintech companies are steadily taking over the loan market from traditional financial institutions by providing alternative financing solutions. They are revolutionizing the lending process and transforming the conventional landscape using novel technology. Don't be left behind as lending embarks on its next digital journey.
Our technology connects you with the fintech lending solutions you need to compete in a quickening digital world. To learn more, request a demo or email us at support@skeps.com.