Contractors offer a vital service to their customers, and as is the case with most vital work, it often comes with a pretty hefty bill. As a result, customers will put off important jobs, leading to more significant repair needs later on.
This is where customer financing comes in. Allowing consumers to break their bills up into more consumable monthly payments makes it easier for them to get the work done when needed and financially plan for the bill.
There are a few financing options for customers of contractors, which are:
Their credit card
Third-party personal loan
A consumer financing platform like Skeps
Let's discuss each of these and figure out which is the best customer financing for contractors.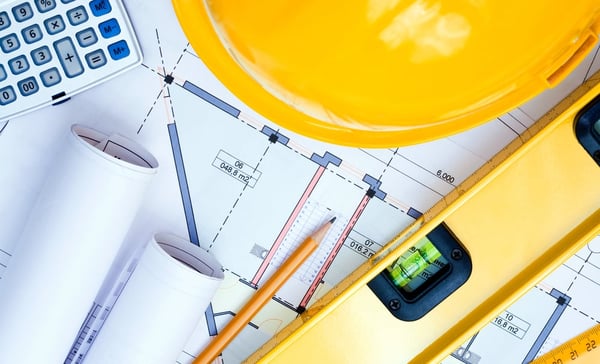 Credit Cards and Personal Loans
When we talk about these financing options, we are referring to third-party financing that the consumer seeks out themselves. These financing types can be convenient for the consumer, but they often introduce a cumbersome process in front of the sale that reduces the likelihood of conversion. It puts a lot of extra work on the consumer, as they have to hunt for financing themselves and may not be presented with the most attractive financing offer.
Consumer Financing Platforms
A consumer financing platform is a software tool developed by a fintech company that a contractor can partner with. This allows for a convenient application process embedded into the contractor's website or billing system, making it less of an obstacle. Customer financing softwares has the ability to offer any type of financing, including:
They are able to pull this off by partnering with multiple lenders to ensure that consumers are presented with the best possible offer for their situation. By partnering with a fintech, contractors can keep the consumer's attention on the sale while still giving them access to the financing they need to make a purchase.
What is the Best Consumer Financing for Contractors?
Let's do a little comparison to show the best options for contractors and their customers:
Breaks up purchase

Clear payment structure

Simple Application

Embedded into sales or billing platform

Low credit impact options

Presents best possible offer

Credit Card

✔

✔

Third-party Loan

✔

✔

✔

Fintech

Platform

✔

✔

✔

✔

✔

✔
As you can see, a fintech platform offers the highest possible level of versatility and convenience for both consumers and contractors. Not only can a fintech platform offer every benefit that traditional lenders can, but they are able to offer even more convenience and variety since they can partner with an entire network of traditional lenders, all with different lending criteria and offers.
The added benefit of the contractor utilizing a POS financing platform is that they will never be responsible for chasing down a payment themselves, as the fintech and their lending partner handle all of the financing backend for them. Instead, contractors can focus on doing what they do, while driving sales and increasing ticket size by offering flexible payment options.
Offer the Best Customer Financing for Contractors With Skeps
Skeps offers a comprehensive, end-to-end consumer financing program that helps businesses modernize their entire payment process. We go above and beyond one-click payment, also offering a one-click application process for several different types of consumer financing, including:
BNPL
Consumer loans and leases
Branded credit cards
If you're looking to partner with a forward-thinking fintech company that will keep consumers' eyes on the purchase while offering best-in-class financing, Skeps is the perfect fit.