Businesses benefit from customers with more buying power, as those customers can buy in higher volumes, buy more premium products, and come back and purchase more often. Historically, businesses haven't had much control over their customers' buying power, but now, it is easier than ever to give consumers the flexibility they need.
Consumer credit isn't exactly new, but there have been significant developments that have made it much easier and less costly for those who use it. As a result, new revenue opportunities have opened up for retailers willing to invest in new financing offers. However, in order to do so, they must first find out:
What consumer credit looks like.
How to offer credit to customers.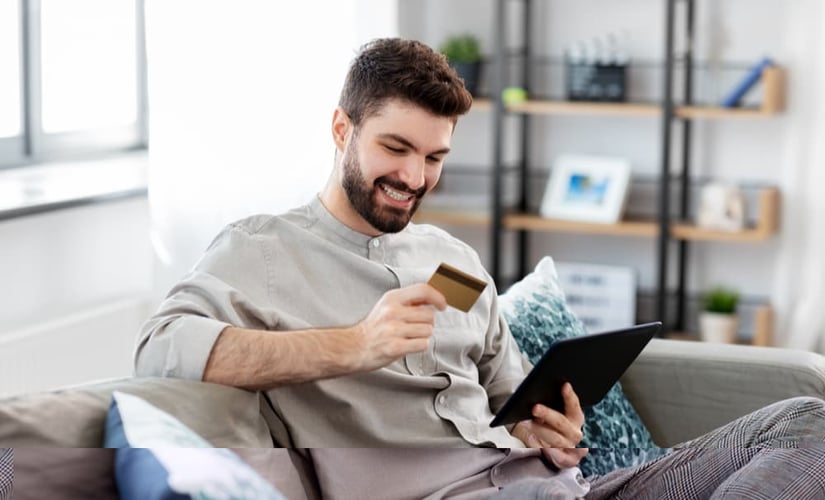 What Does Consumer Credit Look Like?
Before deciding how to offer credit to customers, you need to first know the options. There are a few different forms of consumer financing, and the most popular are:
Store credit cards
Consumer loans/leases
Buy now, pay later (BNPL) programs
Each of these has its own uses and merits, but some are far more popular than others. To figure out why, it is important to go over how they each work. This includes typical term lengths, costs, and impact on a customer's credit.
Store Credit Cards
Branded credit cards are available primarily at big-box retailers. They typically involve said retailer partnering with a lender or lender network to create a credit card that offers hefty rewards for shopping at the partnered retailer. These can offer better rewards than a typical cash rewards card, but they are only collected for purchases at one specific retailer.
While these may seem pretty easy to stomach for consumers, since they are similar to products the consumer likely already has, they do have a fairly substantial impact on consumer credit. Not only that, but they almost all carry interest, though many defer their interest until after a promotional period. This allows consumers to make one or two big purchases and pay over time without incurring any charges.
Consumer Loans/Leases
Popular in industries like furniture and other big-ticket luxury goods, consumer loans are longer-term financing agreements that usually carry a low-interest rate. They are flexible, and the format provides a transparent payment structure of predictable monthly bills that are decided upon origination.
While consumer loans are staples in their industries, they do carry a significant impact on credit. This impact can be positive in the long run if all payments are made on time, but there will typically be a slight negative impact at the beginning of the loan term. This is because it reduces the consumer's average credit age, adds a new account to their file, and adds more outstanding debt. This leads us to our final method of how to offer credit to customers.
Buy Now, Pay Later Programs
BNPL programs are low-to-no-interest payment plans that don't report the way a traditional consumer loan would. Unless a payment is missed, BNPL programs are not reported to credit agencies at all, saving consumers the stress of worrying about the credit impact of a purchase. The fact that they also typically carry no interest makes them an even more flexible option for consumers.
These payment plans are replacing consumer loans in many industries, like cell phones and other electronics. They are much more palatable to the average consumer because they don't result in interest fees or any impact on credit. This also makes them an excellent choice for small-ticket retailers looking to help their customers, as consumers don't usually feel it is worth it to get a loan or credit card for smaller purchases.
How to Offer Credit to Customers
The best way for merchants to offer credit to customers is to partner with a reputable fintech company. Fintech firms often have a network of lenders that they can immediately give consumers access to, as well as a quality software platform that makes the process easy on consumers.
The idea here is to get with a partner that can generate quick approvals and provide the most frictionless application process possible for consumers. Obviously, retailers need a platform that can integrate with all of their storefronts and meet consumers through every channel possible.
Skeps' Consumer Credit Platform
Skeps offers a cutting-edge POS financing platform that connects merchants with a network of quality lending partners. We are the only true end-to-end platform and are able to generate faster approvals and bring more relevant offers to consumers.
Here are some traits that set Skeps apart from other fintech platforms:
Simultaneous lender matching that can generate approvals faster than the typical "waterfall" approach other platforms use.
In-depth consumer data analysis that matches applicants with the best possible offer from the most appropriate lender.
Omnichannel capabilities allow the Skeps platform to reach consumers regardless of where or how a retailer operates.
One-click application process for all financing offers, as opposed to separate applications for each finance product.
As a result, we are confident that our merchant partners can boost their revenues, increase application volumes, and decrease costly declinations. We offer a rapid deployment process that can get merchants connected with lenders in a matter of weeks.