Buy now, pay later (BNPL) programs have become increasingly popular in recent years. Post-pandemic, they have shown even more unique value as consumers have realized that buying power isn't always there when you need it, and more and more merchants have begun to offer flexible payment options as a result.
However, buy now, pay later for retailers is a relatively new concept. While offering brand new consumer financing options can seem like an uphill battle, it can actually be achieved pretty easily for merchants who see value in incorporating it into their business model.
First, though, they need to know three things:
What is buy now, pay later for retailers?
Why should retailers consider a BNPL program?
How can retailers quickly implement a BNPL program?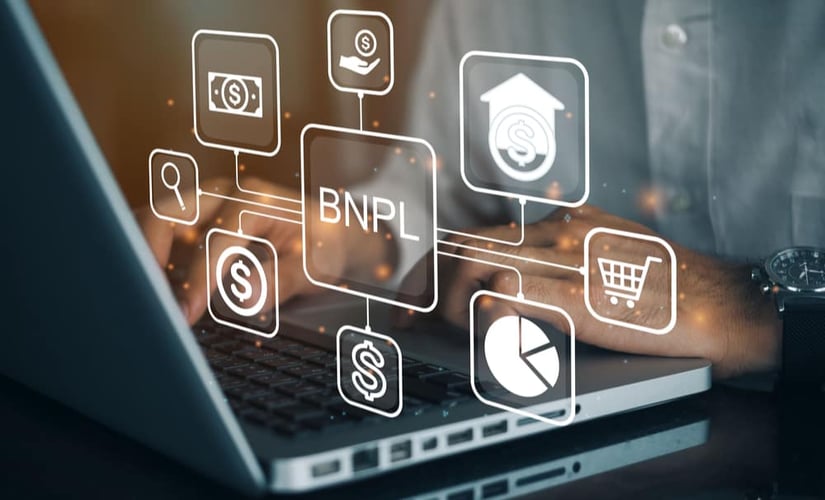 What is Buy Now, Pay Later for Retailers?
BNPL is essentially a low-to-no interest financing plan that allows consumers to separate a purchase into multiple payments. These plans typically do not report on-time payments to credit reporting agencies, and they are approved through "soft pull" credit checks, meaning that there will be no credit score impact for consumers that take part in them and make all of their payments on time.
So, BNPL programs give consumers a way to break up larger purchases without incurring extra interest or harming their credit score. This makes consumer financing seem much more attainable and removes almost every drawback. As a result, larger purchases also seem more manageable. This leads us to the next question.
Why Should Retailers Consider a BNPL Program?
There are multiple benefits to implementing a BNPL program as a retailer, including:
Higher conversion and average ticket size.

More repeat business.

No pressure on employees to "sell" finance products like credit cards or loans.
Higher Conversion and Average Ticket Size
Obviously, the primary goal of any new program in the retail space is to increase profitability. The two key metrics that must be increased are conversion rate and ticket size. Fortunately, estimates show that retailers that employ a BNPL program typically see a 20-30% increase in conversion rate and a 30-50% increase in average ticket size.
This improves a business model in two ways. Not only are more sales coming in, but the average ticket size increase also indicates a shift toward more premium products, which usually carry higher profit margins. That's a third key metric that BNPL programs can help retailers lift.
More Repeat Business
BNPL programs thrive in retail markets that need more repeat business. Afterpay, an Australian BNPL provider, found that around 90% of their gross merchandise value came from repeat customers. This shows that not only do these programs benefit from repeat business, they also encourage it.
No Pressure to Sell Finance Products
There are many types of consumer financing out there, and big-box retailers have commonly partnered with lenders to offer store credit cards or more traditional consumer loans. The downside to these is that they carry many of the drawbacks that BNPL was created to avoid, like:
Higher interest rates

Impact on credit score (hard inquiries, reduction in average credit account age, etc.)

Long-term agreements
As a result, it is much harder to garner widespread adoption of these finance products, which forces employees to "sell" them more aggressively to consumers. BNPL takes a more passive approach by simply being a convenient, seamless option available at checkout. This reduces the pressure on employees and the discomfort of consumers who don't want to be sold on a credit card when shopping for their consumer goods.
How Can Retailers Quickly Implement a BNPL Program
Skeps makes it fast and easy to implement a buy now, pay later program for retailers, no matter what channel retailers sell through. Our omnichannel platform can connect with consumers through apps, websites, POS systems, or any other channel through which retailers are looking to advertise it. All they have to do to get started is request a demo on our website, and they can have their BNPL program ready for customers in a couple of weeks.