As consumer financing has exploded in online and in-store retail markets, consumers have come to expect a certain level of convenience from their experience. Many aspects of financing make it more convenient, but one of the most important is the speed of approval. The idea is to ensure that consumers can get approved for financing right away so that there is no reason to delay the purchase for which they are obtaining it.
This is why so many financing platforms boast about buy now, pay later instant approvals. The idea that consumers are able to get an approval for financing immediately reduces friction in the sales process and makes them more likely to accept financing, possibly increasing the value of their purchase.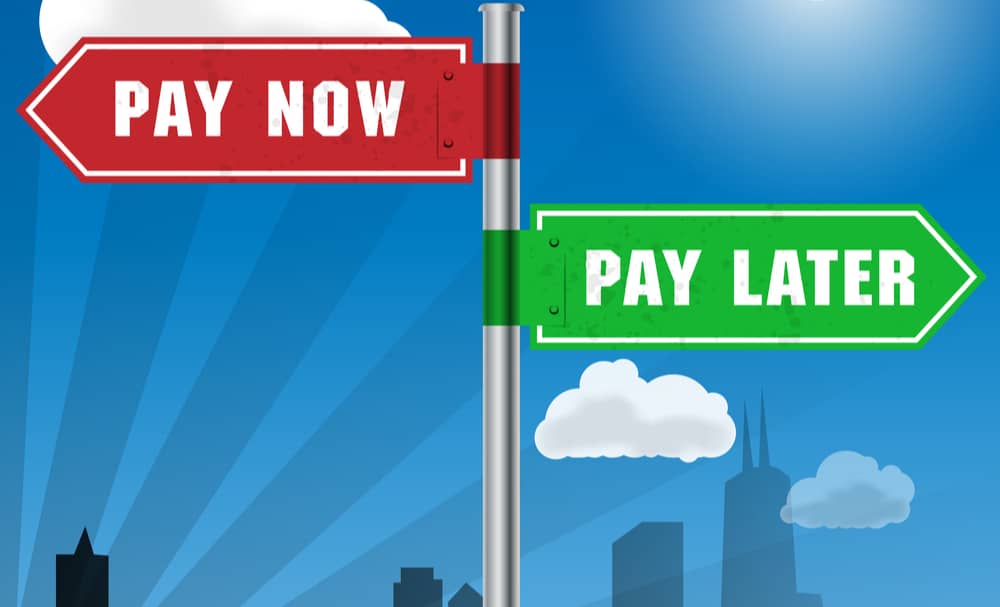 While instant approval is a common idea, not everyone knows exactly how it works. So, let's break it down:
What Instant approval actually means.
How instant approvals are obtained.
How they can help retailers increase profits.
How retailers can take advantage of the benefits.
What Does "Instant Approval" Mean?
Instant approvals refer to a financing platform leveraging automated loan origination systems to get consumers' approvals as fast as possible. When a consumer submits a financing application, the financing platform checks the credit data against pre-set criteria for any lender they work with (sometimes including their own lending department).
The actual speed of approval can depend on a few things, including:
The lender matching process.
The number of lenders the platform works with.
The quality of the application.
Now, let's discuss how these aspects of instant approvals work and dive into the process of obtaining them.
How Are Buy Now Pay Later Instant Approvals Obtained?
Most platforms use a "waterfall" lender matching approach, which involves checking applications against the best lender they have access to, then moving to the next if it is declined, and so on until they get an approval. A financing application with access to several lenders may take a bit longer since there are many different systems against which they check applications.
More modern financing platforms, like Skeps, will check applications against all of the lenders they work with simultaneously to speed up the process. This brings the "instant approval" moniker much closer to reality. Although, if an applicant isn't high-quality, approvals can take a little longer. This is because it can require a manual review to approve some applications if their credit file isn't good enough to be approved automatically.
How Can Instant Approvals Help Retailers Increase Profits?
It is no mystery that consumer financing drives more business for retailers of any size. Estimates show a 20-30% increase in conversion and a 30-50% increase in average ticket size, meaning that offering quality financing is a scalable way to drive profits.
Instant approvals play a vital role in encouraging consumers to actually apply. Friction is the bane of a sales process, and any barrier between a consumer and a purchase will serve as a potential failure point. Ensuring fast and easy approvals eliminates a barrier and opens up more opportunities for the proven benefits of consumer financing.
Retailers Can Take Advantage of Instant Approvals With Skeps
Skeps offers the only true end-to-end financing platform that connects lenders with retailers. Online and in-store consumers love our simultaneous lender matching process because it provides the fastest approvals and ensures that applicants always see the best possible terms right away. As a result, high-volume sellers like E-commerce and big box stores can benefit from a seamless, integrated financing process that works through any website, app, or POS system.