Many buy now, pay later (BNPL) merchants are searching for new ways to promote engagement and frequency of use within their installment loan programs, such as loyalty programs and specific direct-to-consumer incentives. Analysts project that use frequency will continue to rise as consumers become more aware of BNPL benefits and more merchants integrate these solutions into their payment processes. However, merchants must remain mindful of all available buy now, pay later options for businesses to keep up with this increased demand and stay competitive in a surging market.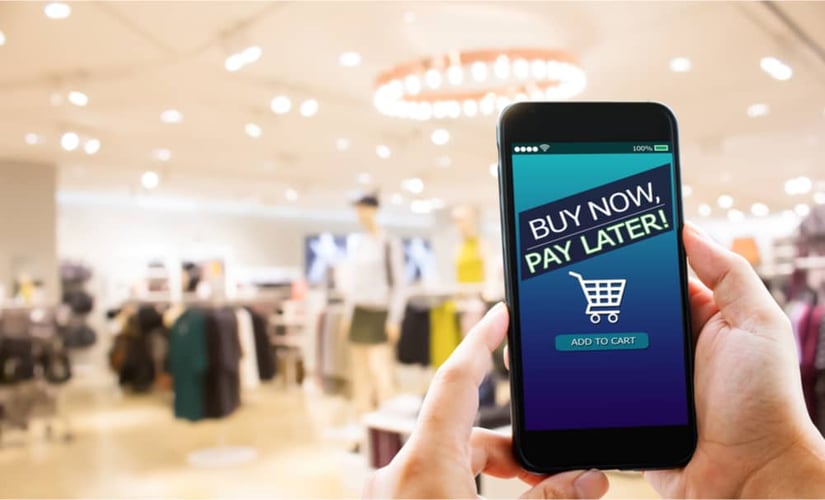 Buy Now, Pay Later Options for Businesses
While BNPL options are a (relatively) small part of the current payment ecosystem, their market share is rising fast. Merchants who rely exclusively on plastic payments and conventional lending methods, such as store-based lending programs primarily in print form, may lose out to merchants who adopt BNPL solutions.
One of BNPL's significant benefits is the simplicity of the digital process. Merchants can complete transactions in a matter of minutes by tapping a few buttons, and time-consuming paperwork and phone calls to approve financing are things of the past.
BNPL also opens up a whole new realm of possibilities. Providers diversify how they reach out to merchants and provide installment loan services. Multiple BNPL solutions mean more options for customers, additional chances to be accepted for financing, and more overall consumer purchases.
For many individuals, using credit cards may not be an ideal option. Some customers choose lower-cost options for making installment loan payments. Customers can choose to pay for their investment over time, interest-free and without late penalties if a flexible payment option such as Pay in 4 is available. Consumers benefit from the flexibility, while merchants still receive the upfront payment.
As digital payment choices increase, BNPL products can help drive purchase activity and customer loyalty, particularly among younger demographics - such as millennials - who avoid buying on credit.
When to Consider Promotions: High-Volume Seasons
Analysts estimate that holiday retail sales could rise between 7% and 9% in 2021, and e-commerce sales might climb by 11-15% year over year during the 2021-2022 (and subsequent) holiday season.
Merchants who respond to changing consumer purchasing behaviors – particularly during high-volume periods like holidays – by providing the most frictionless options, financing promotions, and top-notch order fulfillment will likely outpace their competition each season.
These (temporary) promotions might include:
Increased purchasing limits
More flexible payment schedules

A free payment rescheduling

Special financing terms

like 0% interest
However, periods of increased consumer traffic are not restricted to the winter season. Holidays occur year-round for different cultures, and many of those can involve significant expenditures. Other non-holiday events, such as Back to School shopping, might also be opportune times to attract new consumers with promotional offers.
In-Store BNPL Options Are Gaining Traction
With that said, BNPL competition now expands beyond the virtual world and into the real one.
While these payment solutions have focused primarily on e-commerce checkouts, the industry continues to crowd, causing increased competition in offline arenas.
As a result, more businesses now focus on physical retail, promoting their in-store marketing skills to improve traffic and cart sizes.
Many of these providers began experimenting with brick-and-mortar services over the past year (as governments lifted pandemic-driven shutdowns) and are now ramping up their efforts after experiencing reasonable success through these efforts.
However, this strategy is not all about immediate sales and customer acquisition. It is also about educating customers on the various options. When merchants have an opportunity to explain these solutions to customers at check out, they become aware that they can leverage BNPL services practically anywhere.
This transition leads to escalating competition as many businesses believe this is just the beginning for in-store BNPL services, mainly as many providers implement solutions at high-traffic malls. Even those providers who focused solely on e-commerce checkout have their sights on a future physical presence to expand their merchant roster beyond the original client base.
Let Skeps Help You Provide More BNPL Options
BNPL provides an appealing option for shoppers who want to take their purchases home while only paying a fraction of the price upfront. As installment loan options continue flooding the market, their popularity could skyrocket in the coming years. All merchants should consider offering these services, be it online, in-store, or both. BNPL provides your customers with more options at checkout and leads to more traffic, higher transaction values, and a higher bottom line.
Our platforms provide you with the BNPL options necessary to increase your customer base and drive more business. To learn more,request a demo, or email us at support@skeps.com.