For businesses entering the e-commerce space, convenience is critical in driving revenues and sales volume. Business owners who shop in the online space are looking for the least amount of resistance throughout the purchase process. One of the easiest ways to reduce friction is to ensure that customers can pay however they want.
Flexible payment options come in a few different forms, ranging from B2B e-commerce payment methods to financing options. Offering as many as possible will ensure that no section of a business's consumer base is alienated based on their preferred payment method or the buying power they have before reaching the website.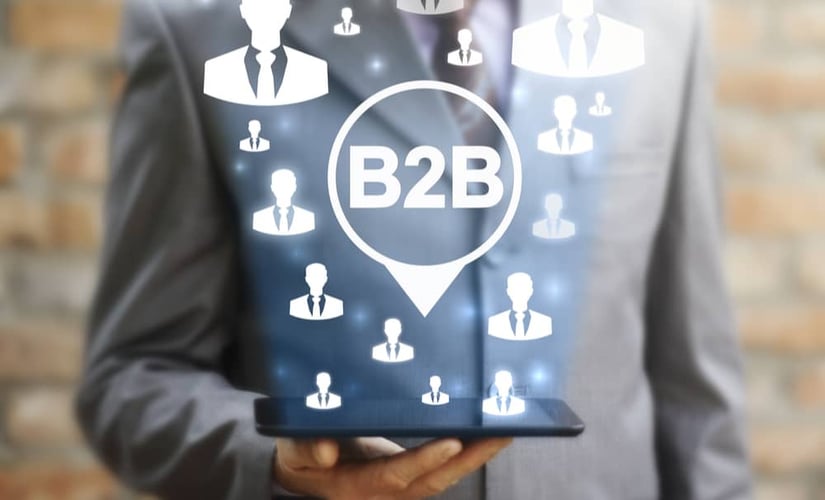 Offer a Variety of Payment Methods
There are a few different ways that business owners like to pay for e-commerce products, and these are some of the most common (though their prevalence varies by industry):
Credit and debit cards

ACH payments

Wire transfers

Digital payment platforms (Paypal, Stripe, etc.)

Cryptocurrency
Businesses that offer all of these different payment methods can drive revenues simply by having the most accessible payment options. In fact, 42% of customers say that they would abandon a purchase if the merchant didn't offer their favorite payment method. This is evidence of the losses experienced by e-commerce businesses that don't stay ahead of the curve regarding payment.
The easiest way for businesses to accept more payment methods is to work with a payment processor that does so. There are various quality fintech companies that can accept emerging payment options like cryptocurrency while also offering competitive fee breakdowns for the more traditional methods like credit/debit cards and Paypal.
Offer Third-Party Financing
Giving clients a variety of ways to use their purchasing power isn't the only way to drive growth. The other way is to offer them a way to increase their buying power with third-party financing.

Common third-party financing products include:
Financing is a powerful revenue-building tool, and businesses that offer POS financing see an average of 20-30% higher conversion rates. Not only that, but financing options also lead to a 30-50% growth in average ticket size, meaning that it drives business owners to purchase more at one time or higher-end products with more favorable margins.

The quickest way for businesses to offer third-party financing is to connect with a fintech partner that will give them access to a quality software interface and a network of lenders that can offer funding. Luckily, there are many such firms, like Skeps, that ensure that customers have a streamlined, one-click application process for all types of consumer financing that fit well with the given industry.
What Does a Quality Financing Partner Look Like
Not every fintech platform is created equal. When considering a fintech partner to offer third-party financing, businesses should ensure that they look for a firm that offers the following:
User-friendly software interface

Omnichannel platform (usable on websites, apps, etc.)

Strong data security

Comprehensive and readable analytics
Each of these features is a vital aspect of a quality fintech platform because they ensure the accessibility of financing to clients and mitigate the risk involved with collecting and utilizing consumer data. They also drive more and faster approvals and give businesses an in-depth look at the health of their program.
Expand B2B E-commerce Payment Methods With Skeps' POS Financing Platform
Skeps offers the only true end-to-end POS financing platform, and our cutting-edge software ensures that businesses get the most out of their financing program. We offer a simple one-click application for all types of financing and check applications against multiple lenders simultaneously to ensure the fastest possible approvals. Our blockchain technology ensures the highest level of data security while also giving clients an in-depth look at key metrics and keeping costs low.