Consumer financing programs for retailers is a great way to boost revenues and build rapport with customers. Buy Now, Pay Later (BNPL) programs are one of the fastest-growing financial products on the market, as they make it far easier and more accessible to break up purchases of consumer goods into convenient payments.
Retailers and consumers can both benefit from the initiation of a new consumer financing product. However, the biggest challenge for retailers is that they aren't fintech experts, and it isn't always clear exactly what to look for in a program. Luckily, this is an easy challenge to overcome.
All the information that retailers need falls under these three categories:
Benefits of a Consumer Financing Program for Consumers.
Benefits of a Consumer Financing Program for Retailers.
Aspects of a Quality Program.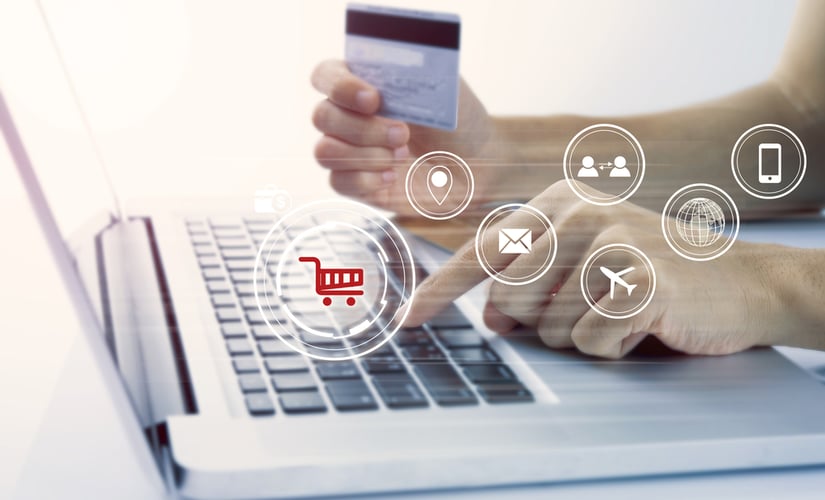 Benefits of Consumer Financing Programs for Consumers
There are good reasons why BNPL programs have become so popular among consumers. Almost every purchase can be made more affordable and convenient with flexible payment options. There are a few specific benefits that keep consumers coming back to retailers that offer consumer financing:
Low-to-no Interest
Lower upfront costs on large purchases
Quick and simple process
Low-to-No Interest
One of the chief differentiators between BNPL programs and more traditional consumer financing, like consumer loans and credit cards, is the lack of interest. Most BNPL programs don't charge interest at all on short-term payment plans and very little interest on longer ones.
Lower Upfront Costs on Large Purchases
Whenever consumers need to spend heavily on a big-ticket purchase, the price can be a bit of an obstacle. BNPL programs allow these large purchases to be broken up conveniently so that consumers can more easily afford premium products. This not only alleviates the cost, but also makes upgrades and accessories an option when they normally would be out of a consumer's budget..
Quick & Simple Process
Since BNPL programs are usually offered at the point of sale, the application process is fast and easy. Consumers can simply click a button at checkout and easily apply for financing. As a result, they are more likely to utilize it.
The Benefits of Implementing Consumer Financing Programs for Retailers
While consumer benefits are a great reason to implement a new program, retailers should know of all the value-adds that they offer to the businesses that use them. Retailers benefit in a few different ways from offering consumer financing for their customers, which include:
Increased conversion and ticket size
Improved rapport with consumers
More repeat business
Increased Conversion and Ticket Size
The primary benefit of increasing the buying power of consumers is the increase in conversion that it offers. Estimates show a 20-30% increase in conversion rate, alongside a 30-50% increase in average ticket size, for businesses that implement consumer financing programs.
Improved Rapport With Consumers
Consumers appreciate merchants who go the extra mile to ensure they are taken care of. By building a program that gives customers more flexibility, businesses can build better rapport with those that take advantage of the program. This leads to the final benefit—more repeat business.
More Repeat Business
BNPL providers have already noticed a strong correlation between these payment plans and repeat business. For example, Afterpay, a well-known consumer financing provider, found that 90% of their gross merchandise value came from repeat business. This not only proves the aforementioned increase in rapport, but it also shows its practical value.
Aspects of a Quality Program
So, it's clear why many retailers are implementing consumer financing programs. The question now is: What does a quality program look like? What are the fundamental features that set apart the best from the rest?
These are the aspects of a next-level consumer financing program:
Simultaneous lender matching
Top-of-the-line security
Accessible support and analytics
Simultaneous Lender Matching
Many consumer financing programs use a waterfall approach when matching merchants with lenders. This means that when an application is submitted, it is checked against the best lender first. If it gets declined, it goes to the next best lender and continues down the "waterfall" until it is accepted.
The best consumer financing programs for retailers, though, save the consumer and the retailer time by checking multiple lenders simultaneously. This speeds up the approval process, and ensures that more of your consumers are approved.
Top-of-the-Line Security
When it comes to financial data, security is paramount. Retailers and consumers deserve a program they can trust to keep sensitive data safe, and the best programs can accomplish this with ease.
Accessible Support & Analytics
To keep retailers focused on their business, quality BNPL providers ensure that they are quick to fix any issues or bugs in their program and keep an open line of communication with their clients for any tech support questions. To save clients time when monitoring their campaign, providers should also offer readable and customizable dashboards for retailers to track the key metrics of their program so that they are always confident in its health.
Get Started With Skeps' Consumer Financing Program
Skeps ensures that retailers can benefit from all of these key features and more with our POS financing program. We offer unprecedented approval rates and speed as the only end-to-end consumer financing programs for retailers while keeping data safe. Our omnichannel platform can be used on any online point of sale and with a wide variety of consumer financing offers.