Buy now, pay later (BNPL) is one of the fastest-growing financial products in the world. In fact, in 2021, about 56% of consumers used a BNPL service. So it is no question that consumers love the idea of more flexible payment options at the point of sale, and merchants are looking for the best ways to jump into the market and meet their customers' needs.
There are many different BNPL providers out there, and each of them does things a little bit differently. So, it is vital that merchants understand the differences and what ultimately will be the best partner for them.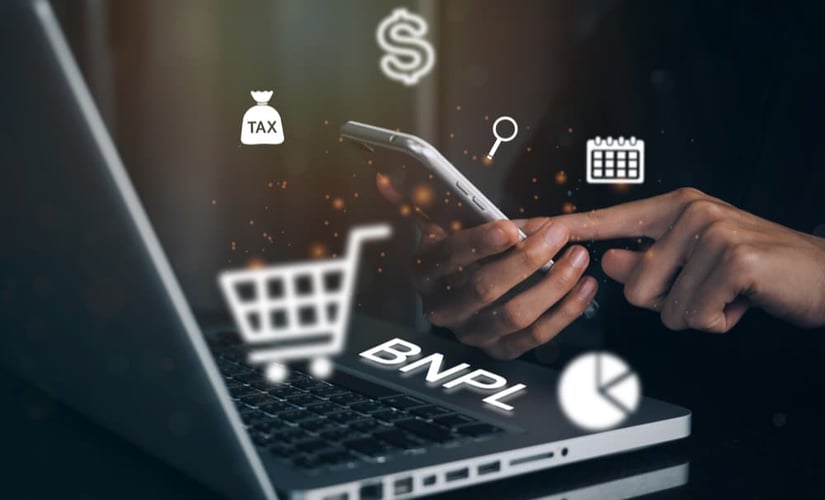 Who Provides the Best Buy Now Pay Later Apps?
We will evaluate the following providers:
Klarna

Sezzle

PayPal

Skeps
We believe these are the best buy now, pay later apps on the market, and we will go over why each has earned its spot on the list.
Klarna
Klarna is essentially the grandfather of BNPL. They were one of the original fintechs explicitly built to offer the product to consumers. As far as alternative lenders go, they are easily the one with the longest history of good business.
As an alternative lender, Klarna uses its own funds, which can speed up the approval process once credit applications are submitted. The downside is that customers who don't meet their underwriting criteria have no alternative options presented to them. Their platform is easily incorporated into most websites and apps, but it does take consumers off page to complete the process, which may put off some merchants.
Pros
✔ Long, reputable history
✔ Clean and quick interface
✔ Variety of financing options
Cons
✘ Takes consumers off-page
✘ Limited to their own underwriting and financial products
✘ Aggressive late payment fees
Sezzle
Sezzle is a newer firm whose focus is solely on the pay-in-four model. In fact, pay-in-four is the only plan they offer, which adds simplicity at the cost of limited options. Nonetheless, they are still able to help their customers get their foot in the door when it comes to consumer financing.

For this reason, merchants who are just starting in the market or that focus on smaller-ticket purchases are the ones that would benefit the most from Sezzle. For large purchases, consumers often want to at least have the option to go for longer payment periods with more manageable payments.
Pros
✔ Extremely simple process
✔ Consistent payment structure
✔ Zero interest
Cons
✘ Only offers one payment plan
✘ Doesn't scale well with bigger purchases
✘ Small userbase and short history
PayPal
PayPal is the biggest player in the BNPL space, and they are the chosen partner of 57% of retailers that offer BNPL. This makes sense, as PayPal is one of the most prolific consumer financing and payment platforms in the world.
Not only do they scale well with any size business, but the PayPal name itself carries a level of trust that could turn some unconvinced leads into buyers. They offer a solid variety of financing options, but they are also limited by their own underwriting criteria since they, too, use their own funds.
Pros
✔ Massive, reputable brand
✔ Robust and versatile platform that covers all the bases
✔ Large userbase
Cons
✘ Limited by their own underwriting requirements
✘ Pulls consumers off-page
✘ Pay-in-Four purchases capped at $1,500
Skeps
Skeps operates entirely different from any other player on this list. As a fintech company, we simply make the platform, and we rely on our network of quality lenders to offer incredible financial products of any kind through our app. This means we aren't limited to one set of underwriting criteria or product library. Instead, we simultaneously check applications against every eligible lender to ensure that users always get the best possible offer.
Not only that, but our platform offers one-click payment and finance application processes that make getting financing easier than ever. Skeps works on any platform, and our unique blockchain technology makes data sharing and analytics faster, cheaper, and more comprehensive than any other.
Pros
✔ Unlimited versatility provided by a network of lenders
✔ Customers are always presented with the best possible offer
✔ True omnichannel; works on any website or app
Cons
✘ Lesser-known brand
✘ Doesn't personally fund consumers
✘ Doesn't have a native userbase
Get Ahead of the Game With Skeps
Skeps offers a comprehensive, end-to-end consumer financing program that helps businesses modernize their entire payment process. We go above and beyond one-click payment, also offering a one-click application process for several different types of consumer financing, including:
BNPL

Consumer loans and leases

Branded credit cards
If you're looking to partner with a forward-thinking fintech company that will keep consumers' eyes on the purchase while offering best-in-class financing, Skeps is the perfect fit.