Payment processing is an often overlooked aspect of the sales process. While most payment processes are fairly simple, things can get more complicated when a retailer or lender serves customers on multiple platforms (website, app, etc.). Having a clean interface with consistent branding can make things more attractive and less confusing for customers.
This is where omnichannel payment processing comes in. There are many benefits to a true end-to-end, omnichannel platform for payments and financing, but there are some basics to cover before a retailer can take advantage of it:
What is omnichannel payment processing in retail?
How does it work?
How can retailers get started?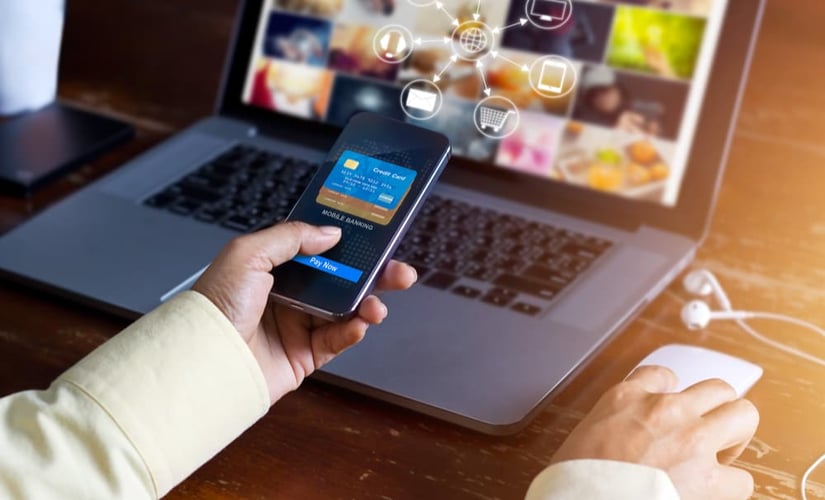 What is Omnichannel Payment Processing in Retail?
Omnichannel payment processing is a payment platform that utilizes a single cohesive platform for all channels of sale. This means that the same processing platform will be used on a business's website and app, no matter what product or financing structure they are using. Quality omnichannel platforms are customized to fit the retailer's brand, and they create a recognizable experience that treats every user the same no matter how or what they buy.
One of the notable advantages of omnichannel payment processing platforms in retail is the ability to seamlessly integrate financing products into the payment interface. This means that retailers can easily allow consumers to leverage all of the following forms of consumer financing through the same exact user interface that they use to simply make a purchase:
Making these programs easier for consumers to access leads to higher revenues through better conversion rates and higher average order sizes. However, not many businesses realize that they can drive more sales by simply changing how they offer customer financing (i.e., the option to pay over time). Luckily, Skeps is here to help.
How Does it Work?
For the most part, omnichannel payment processing is utilized by retailers by contracting with a third-party fintech company. These companies are experts in fintech software and can create what is called a "white label" software that can be rebranded for any client. This results in all of the consumer rapport being directed toward the lender or merchant instead of the fintech company they contract with.
These omnichannel payment processing retail platforms create a client environment to ensure a few things are guaranteed:
The security of sensitive consumer information.
A unique buyer experience.
Easily auditable data points.
Brand consistency throughout a retailer's online presence.
As a result, businesses that leverage a platform like this are able to create an image that is more refined than the competition without having to invest in creating their own software. This saves time, money, and effort, allowing the retailer to focus on the products that they know best.
How Can Retailers Get Started?
To get started, merchants need to find a quality third party they can trust to handle their financing network. For those that want even better results, finding a partner with a high-quality lender network and the ability to integrate financing into their payment platform is an even better choice.
Skeps is an omnichannel platform provider for payment processing, and our platform includes all of the above, as well as a unique simultaneous lender matching method that ensures that credit applications are met with the best possible offers as quickly as possible. We ensure that merchants can meet their clients wherever they shop and introduce them to many different ways to increase their buying power through a single interface. As a result, our clients grow their revenues and encourage more repeat business.