Consumers have high expectations in today's tech-heavy environment. They want fast, tailored customer experiences and the flexibility to interact with lenders on their terms. The necessary responses are simple application processes, expedited lending approvals, and a more robust set of borrowing options, but those upgrades prove difficult for many lenders. Financial institutions should consider new digital banking strategies for growth to increase efficiency and provide significant improvements to customer experiences to address this challenge.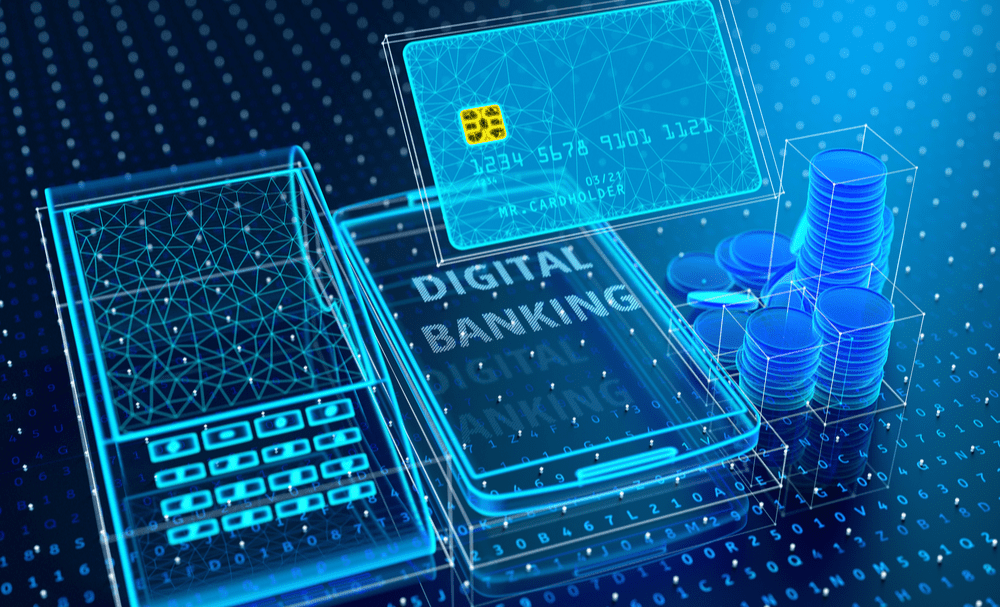 Top Five Digital Banking Strategies for Growth
Digital banking growth should be a top priority for lenders. Enhancing the lending process via modern technologies, enhanced credit processes, and advanced analytics are critical to keeping pace with an ever-changing digital landscape.
Five strategies that might help affect those changes are as follows:
1. Begin With the Customer Journey
The ideal place to start digital banking growth is to look at the complete customer journey from beginning to finish, including the desired destination state and core objectives. This audit includes a look at the customer journey from the outside and examining back-office processes and operations.
This end-to-end analysis will result in significantly increased efficiency and a vastly improved customer experience. Changes to the loan process would otherwise come piece-by-piece, missing opportunities to accomplish the critical paradigm shift in performance and strategy.
Despite the necessity to examine the total lending and borrowing process from both an organizational and customer perspective, businesses should limit the transformation's initial scope and focus on a minimum viable product (MVP).
This method reduces unnecessary early-stage complexity, allowing a transformational loan solution to be adopted more quickly and setting the stage for future change.
2. Partner With Third-Party Solution Providers
Some businesses are ill-equipped to manage digital banking transitions on their own. Partnerships with third-party organizations, such as solution providers and fintech companies, are becoming increasingly important.
Independent third parties can assess current workflows and underlying credit processes without being swayed by the urge to preserve legacy journeys losing ground to modern solutions.
These partnerships are also time-tested. Lenders already collaborating with third parties have paved the way by identifying the opportunities and risks, further supporting real-time and online lending journeys via partnership.
Third-party partnership benefits include the following:
Adding professionals with expertise in digital transformation and digital lending
Increased knowledge of the market's difficulties and possibilities, as well as those within specific financial institutions
The ability to streamline decisions for all digital lending transformations
Enhanced data and analytics capabilities that can help improve digital lending decision-making and customer experiences.
Working knowledge of innovative lending methods, such as automated credit decisions, redesigned internal processes, and new product offerings
3. Create a Culture of Innovation
Digital banking growth requires more than technological advancement; it also needs a companywide, customer-centric culture of innovation.
Most financial institutions use real-time data, insights, and new technologies to uncover market possibilities and distinctive solutions aligned with their customer-driven objectives. They are often better off finding incremental modifications to current goods and services to generate better experiences and promote client growth and retention rather than new disruptive technologies.
As consumers and organizations have more options from fintech collaborations, this continuous and never-ending improvement becomes more and more critical.
4. Embrace Change
Accepting change is sometimes difficult for banks and credit unions looking to beef up their digital lending practices. Management teams often rely on past success, which can hamstring efforts to adapt as technology evolves.
Some also believe that the digital craze of 2020 was a temporary solution to the COVID-19 pandemic-driven shutdown and that old ways of conducting business would eventually resume. These companies assume that most customers still prefer to conduct business at physical branch locations.
However, the data suggests otherwise. Customers tend to prefer branches only when their bank's online services are not straightforward.
Successful financial institutions recognize that meeting customers' changing needs by providing excellent digital experiences is critical and the key to embracing digital banking change.
5. The Need for Agility and Flexibility

Successful credit reform necessitates an agile approach with built-in flexibility. This approach includes utilizing cross-functional, committed teams with decision-making authority tasked with providing deliverables on time.
Team teams, including business, risk, IT, and operations, are critical for various reasons, including:
Giving the agile team responsible for IT development allows rapid iteration and testing of journeys, data integrations, and results.
Focusing on the customer and speed to the market allows lenders to assess trade-offs and workarounds for IT and process bottlenecks and build solutions that will enable customers to receive value quickly.
The collaboration across all functions aids in striking a balance between customer journey and company efficiency goals, emphasizing enhanced credit decision making and proper risk control.
Let Skeps Help You Achieve Digital Growth
Customer expectations for improved digital experiences will not dissipate as we move further from the 2020 COVID-19 pandemic. The lending industry continues to evolve, and it is critical to streamline the approval processes and offer alternative financing solutions. Lenders must recognize that technology's role in the customer experience will become vital, and adopting digital banking growth strategies will determine who flourishes in the new financial environment.
Our point-of-sale platforms and tech solutions provide you with lending solutions necessary to achieve successful digital growth. To learn more, request a demo or email us at support@skeps.com.