Application programming interfaces (API) integration tools are extraordinarily helpful in unlocking different functionality from a POS system. They allow for various software tools to be connected, accessing a common bank of information to serve multiple different aims. These API integrations function as accessories to a POS, adding additional features that might be helpful to consumers and merchants.
Software solutions are complicated, and there are a lot of heavy details that can be confusing for business owners just trying to make their business run more smoothly. So, to help you along, we'll break down the following:
What are API integration tools?
What are the top API integration tools for merchants?
What does Skeps offer that others don't?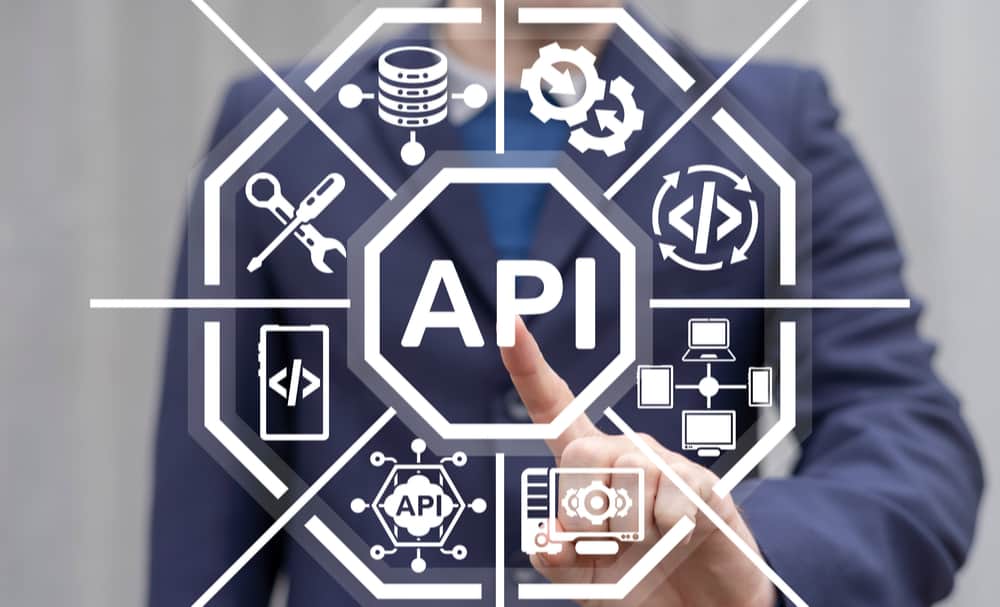 What are API Integration Tools?
APIs are the sets of protocols that store and utilize information to run an application. API integration tools allow two different softwares to communicate with each other by integrating these protocols so that they can perform two different functions with the same data.
So, regarding the point of sale, API integrations can do things like offer customers financing, save their payment information for one-click payment functionality on future purchases, or save their contact information for future offers. Many people are used to seeing things like this at checkout in retail environments, and API integrations are what make it so easy.
What are the Top API Integration Tools for Merchants
There are many API integrations and POS systems that allow for them that retailers use today to make the sales experience better for their consumers. Here are the three that we have noticed as staples throughout the retail space:
Shopify
Square
ShipEngine
Zendesk
Skeps
Shopify
Shopify is a no-brainer in the eCommerce space as far as API integrations go. Shopify API offers the widest variety of software capabilities for any online store, and they are an absolute giant in the space. As a full eCommerce platform, they include a complete sales experience that is easy, fast, and familiar for consumers since they are so widely used. Innovators in the eCommerce space always ensure that their applications are Shopify compatible, so retailers that use the platform will have an easy time expanding the versatility of their POS.
Square
The Square payment ecosystem is another staple in the eCommerce space, but it is fairly far-reaching in that it serves many different industries. This includes retail, food service, and other providers needing an all-in-one payment ecosystem with versatile integrations. While they take a pretty significant cut as a payments processor, there is value in their simple interface and variety of tools.
ShipEngine
ShipEngine is a robust shipping services platform that offers a shipping API integration that helps calculate shipping fees for orders. For eCommerce stores that want more reliable shipping estimates and more shipping options, ShipEngine is an excellent choice for getting orders delivered in a timely and transparent manner.
Zendesk
Zendesk is a handy service that offers a customer service API. Businesses struggling to handle tickets in an organized manner can get a lot of value from the Zendesk API. It can integrate with almost any eCommerce API to ensure that all of the helpful info they collect can be imported.
Skeps
Skeps is the only true end-to-end POS financing platform that can integrate with almost any API out there. Our platform is perfect for those with a payment processor and an online store but are looking to improve their one-click payment, financing, and data management capabilities. We handle everything concerning POS financing with instant approvals, one-click applications, and cutting-edge data security and analytics.
Get Ahead of the Game With Skeps
Skeps offers a comprehensive, end-to-end consumer financing program that helps businesses modernize their entire payment process. We go above and beyond one-click payment, also offering a one-click application process for several different types of consumer financing, including:
BNPL
Consumer loans and leases
Branded credit cards
If you're looking to partner with a forward-thinking fintech company that will consistently keep up-to-date with whatever regulations are to come, Skeps is the perfect fit.