The future of point-of-sale (POS) financing is here. Powered by a digital reboot of the layaway concept, POS offers consumers the ability to buy goods and services through installment loan products. However, as technology evolves, merchants must remain keen on meeting the ever-increasing demands of customers who prefer purchasing on credit — without card balances and inflated interest rates — via streamlined digital processes. To do so means venturing into a new age and embracing POS financing technology.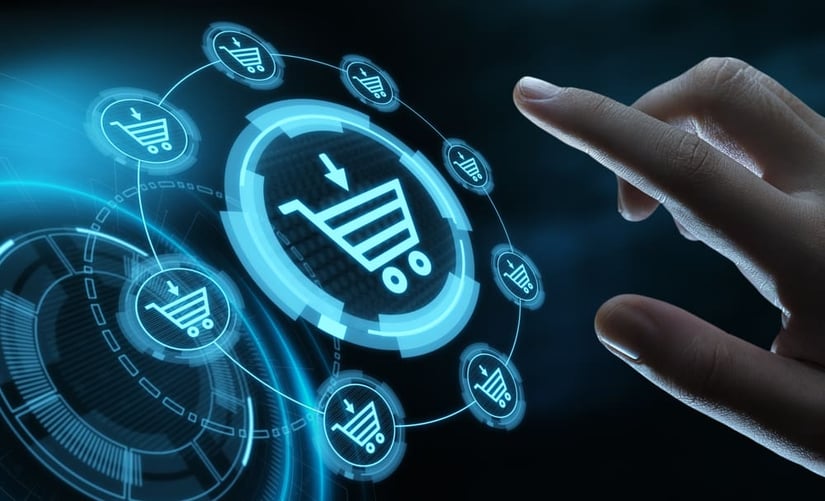 Why are Conventional Financial Methods Losing Ground?
POS financing provides customers with an array of innovative features not found in conventional loan processes. These benefits — which simplify and expedite the digital lending process — are shifting consumer and merchants views in many ways, including:
More people are accepting the POS concept:

Consumers and retailers are becoming more aware of point-of-sale financing options, particularly for more extensive, big-ticket items.
More merchants are implementing Fintech solutions:

Artificial intelligence, dynamic scoring models, and automated administrative capabilities have enhanced credit applications. End-tech makers have improved credit origination and processing with artificial intelligence and dynamic scoring models and algorithms, and fast-paced data transfers provide quick data checks and consumer risk assessments.
Speed and convenience before the actual transaction, whether at the register, via a mobile device, or as a prologue to self-directed online purchases, are crucial elements of today's POS financing schemes.
There is a growing appreciation for POS financing convenience:

The credit application process begins at checkout, whether at a physical store, online or via a mobile device.
Younger generations are credit card-adverse

: Millennials have become an increasingly crucial consumer credit element, and many do not want to rely on credit cards. However, they still prefer not to put off larger expenditures, like

home improvements

and furniture, if installment repayment loans are an option.
Society conducts daily business on mobile devices

: With the widespread adoption of mobile phones and apps, the ability to access credit directly is just as simple as reaching into a wallet for a credit card. Displaying a POS lender approval code on a mobile device is no longer part of the stretched imagination, which would turn phones into a new brand of consumer credit "cards."
POS Financing Benefits for Merchants
Offering free credit at the point of sale can be a significant revenue-generating tool for merchants. Point-of-sale loans are becoming more common because of low (or zero) interest rates and advances in faster underwriting techniques.
The following are advantages of POS financing for merchants:
Enhances cash flow

Increased sales

Allows buyers to purchase more big-ticket items

Widens the potential customer base

Projects a favorable picture of the business to customers
BNPL's Role in the Future of POS Financing
While point-of-sale financing provides multiple installment loan products, buy now, pay later (BNPL) is the most common and effective for merchants. Its benefits are as follows:
Increased Brand Awareness and Expanded Consumer Base
Offering BNPL has the immediate and obvious benefit of attracting new borrowers, even prime customers (those with credit ratings above 680) who are beginning to shun credit cards.
Meeting the Customer at the Point of Value
Customers want what they want when they want it and where they want it — and those are the demands every merchant strives to meet. Offering BNPL has the strategic advantage of making that happen — or making it as close to reality as possible.
Improved "Share-of-Wallet" From Repeat Customers
Repeat customers can leverage a merchant's flexible payment options to create additional credit through BNPL products, enabling them to increase spending during each visit. These options enhance the current customer's "share of wallet," or how much they regularly spend on a specific merchant brand instead of purchasing from similar and competing brands.
Seek Out the Right POS Financing Partner
The cornerstone of effective BNPL is full-scale integration with a third-party POS provider who can connect merchants to lenders and introduce financing options early in the customer journey.
The lender's finance offering must be consistent with the merchant's product offering across physical and digital channels. These alliances can only succeed if they are mutually advantageous — and if each brand's value propositions are well-aligned. If the customer requires both a product and a payment method, the lender and merchant can provide a fulfilling experience with the right third-party POS platform.
Skeps Knows POS Financing
The advantages of providing a quick and straightforward lending program to existing and future consumers are evident. Merchants that provide POS financing see boosted sales, a higher average order value, and higher profitability.
Working with a POS lender is often necessary to meet demand, especially as consumer knowledge of digital lending grows. POS financing is here to stay, and there are no signs of its momentum slowing down anytime soon.
Our digital platforms can help you embrace the future of POS financing via innovative installment loan products and expanded payment options for customers.To learn more, request a demo or email us at support@skeps.com.