The possibilities of blockchain technology are revolutionizing the way banks can operate. Blockchain can not only enhance the efficiency and security of banks but of several other industries by creating an easily auditable, secure ledger for endless amounts of transactions
Banking has become one of the first major industries to adopt the blockchain, and the charge has been led mainly by the big banks. This new interest begs a few questions:
What is the blockchain?
How can it be used for banking?
Why are the big banks the first to adopt it?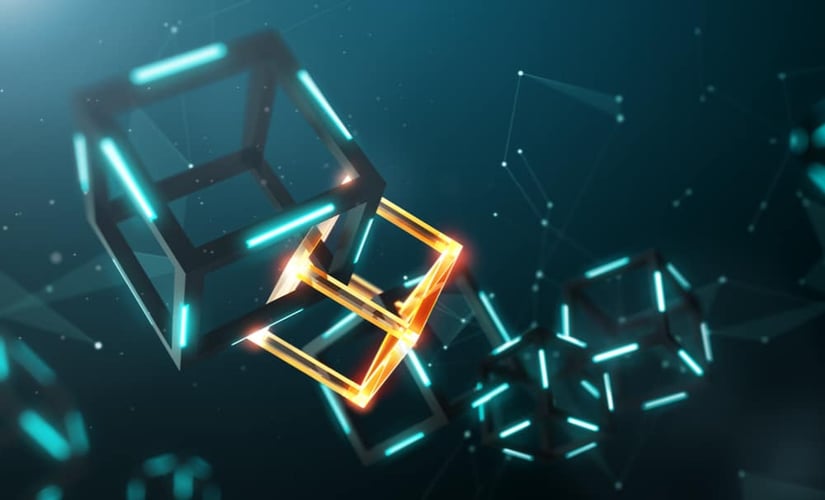 What is the Blockchain?
Simply put, the blockchain is a decentralized ledger of transactions, the contents of which cannot be edited after they have been recorded. This means that none of the information on a blockchain ledger can be tampered with, and all of the said information can be easily audited later with the assurance that none has been redacted or altered. All of the information on the blockchain is encrypted, ensuring its users' security and anonymity.
This setup provides the highest level of security possible in an online ledger. For business applications, there are simple ways to create private ledgers for business practices that ensure sensitive information remains only with those trusted to access it. This opens the door for its use in banking
How Can the Blockchain Be Used in Banking?
There are several ways that a blockchain ledger can be used in banking, and some are more obvious than others.
The primary applications for it in the finance and banking industries are:
Payments and transactions
More efficient loan origination
Consumer profiling
Payments and Transactions
Blockchain can make payments and transactions quicker and cheaper by eliminating middle-men and allowing them to be made outside the Federal Reserve's banking hours. It also evens out the cost of international transactions for both small and large firms. As with everything else on the blockchain, these transactions are easily audited and are encrypted for security.
More Efficient Loan Origination
There are many different functions that can be handled within a private blockchain, due to its distributed ledger framework, and the technology allows for them to be performed simultaneously. Banks can use this to speed up their loan approval and origination processes by allowing certain steps to be taken all at once. It also creates digital records that are stored instantaneously and reduces the cost incurred by traditional intermediaries.
Consumer Profiling
As banks continue to perform their duties through the blockchain, they will be creating auditable consumer profiles without even trying. Through the data stored in a blockchain application, banks can compile the information they've gathered on specific consumers to create personalized profiles that allow for better-targeted products and services.
This process can be used for easier pre-approvals, faster traditional approvals for customers with consistent borrowing history, and better-targeted offers for long standing customers at a given bank or credit union.
Why Are Big Banks the First to Adopt Blockchain Technology?
The more steps in the financial process, the more money is lost throughout. Since bigger banks typically have complex infrastructure for payment processing, data security, loan origination, and pretty much more, they stand to save the most by using a distributed ledger that can increase speed and decrease cost at every level.
Big banks also have more resources to invest in blockchain technology, which allows them to position themselves ahead of the curve. As a result, they can create more competitive offers for consumers as they continue to invest. Luckily, big and small lenders alike can benefit from a distributed ledger through a strategic partnership with Skeps.
Skeps' Blockchain Lending Platform
Skeps offers a cutting-edge blockchain software platform that allows lenders to offer faster approvals, more secure databases, and many other benefits to consumers. The software is a versatile, digital multi-tool that speeds up every step of loan origination, and they offer a clean user interface that reduces friction during the application process. Lenders that partner with Skeps can position themselves alongside the big banks at the cutting-edge of banking technology.