Flexible payment options offer many benefits to merchants, and utilizing third-party financing makes it a lot faster and easier to implement. Financing opens up many doors for consumers, leading to a more lucrative business for the merchants that offer it.
Post-pandemic American businesses operate much differently than before, and providing financing to customers is one of the ways that retailers and service providers have adapted to meet the needs of an entirely new type of market. Consumers expect the businesses they patronize to acknowledge the financial ramifications of the COVID-19 pandemic, and give customers easy ways to afford the products they want to buy.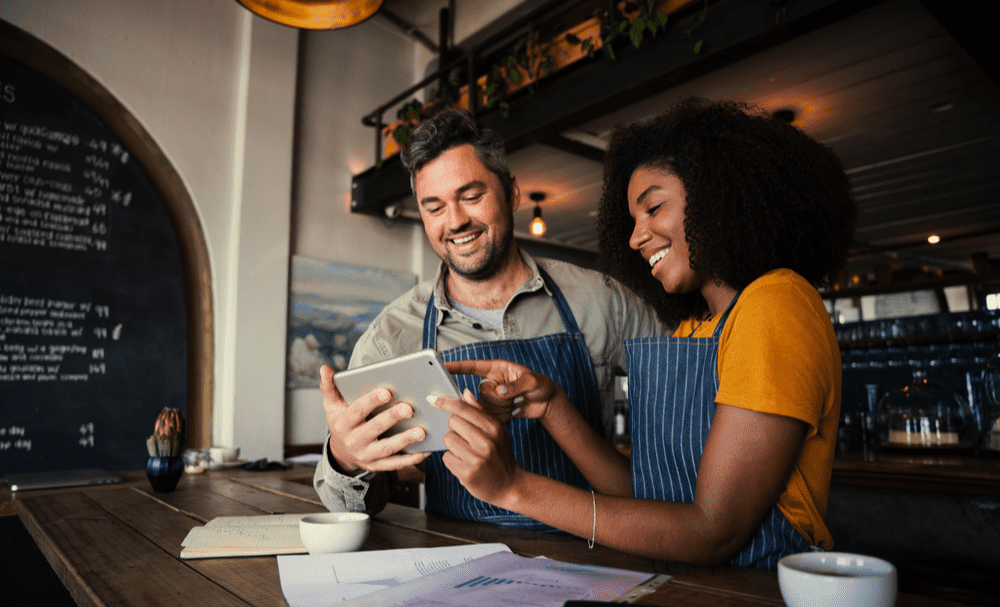 What Is Third-Party Financing?
Third-party financing is essentially a payment plan or loan agreement made between a contracted lending partner and a consumer. These can come in the form of low-to-no-interest Buy Now, Pay Later (BNPL) programs or even direct consumer loans. Merchants will find a lending partner that they trust, and that partner provides the financial services to the consumer through the website, app, or brick-and-mortar storefront of the merchant.
Typically, a quality third party will ensure that customers can access the financing options from the merchant's online ecosystem, ensuring that those consumers associate the convenient purchasing process with the business that they are patronizing. It also reduces confusion in the purchasing process by keeping customers in one place when making purchases.
What Type of Businesses Benefit the Most From Third-Party Financing?
While almost any sales-driven business can benefit from consumer financing, those that entail more medium-to-big-ticket purchases will usually benefit the most. Examples include retail markets like:
Jewelry,
Tools and hardware
Furniture
Service markets like:
Construction
Healthcare and dentistry
Vehicle repair, and maintenance
When consumers in these markets have more options for payment, they tend to purchase more often. In retail markets, this often results in more frequent or larger-ticket sales. In service markets, it can genuinely improve consumers' lives by ensuring they keep their homes in good shape, vehicles running longer, and stay healthier.
These are just some of the many benefits that third-party consumer financing offers to merchants and their consumers. While any type of financing can offer some level of increased revenue and convenience, here are some of the benefits unique to third-party options:
Rapid implementation
Frequent maintenance, and quick bug fixes
A clean and versatile interface
Broad compatibility for different websites and apps
No labor costs for the merchant
Third-party financing is the standard for many industries because of all the work that contractors handle for merchants. At the end of the day, most businesses selling goods and/or services should focus on producing them. Third parties allow merchants to add flexible payment plans for their consumers without any extra time investment on developing or maintaining the software itself.
How to Offer Third-Party Financing to Customers
The first step in offering third-party financing to consumers is identifying the best third party for the business. A quality third party will have a proven ability to create a high number of approvals, increase revenues, and customize their product for your business. Once this step is done, it is usually as easy as contacting that third party and requesting a demo.
Skeps offers cutting-edge POS financing technology to merchants, making the implementation process fast, convenient, and custom-tailored to our clients. Since we specialize in consumer financing, every step of our process is tried-and-true. We offer all of the following to those who contract with us:
Versatile consumer interface that can be tailored to virtually any channel— online, instore, email, etc.
Proven track record of increasing approvals and decreasing costly declines.
Infinite scalability for growing businesses of any size.
Contracting with Skeps is simple, affordable, and proven to improve revenue. By partnering with an expert third party, retailers and service providers can immediately implement new financing offers to their consumers almost immediately while allowing us to handle all of the heavy lifting.