Implementing a Software as a Service (SaaS) platform for consumer financing has many advantages, such as saving lenders money, time, and human capital. SaaS offers a streamlined focus that promotes productivity by minimizing maintenance and potential incompatibility concerns while streamlining consumer shopping. However, before implementing a SaaS system, lenders should first learn about its potential benefits and the best use of its features.
This article outlines some of these critical benefits lenders should understand to make balanced and well-informed platform purchasing decisions.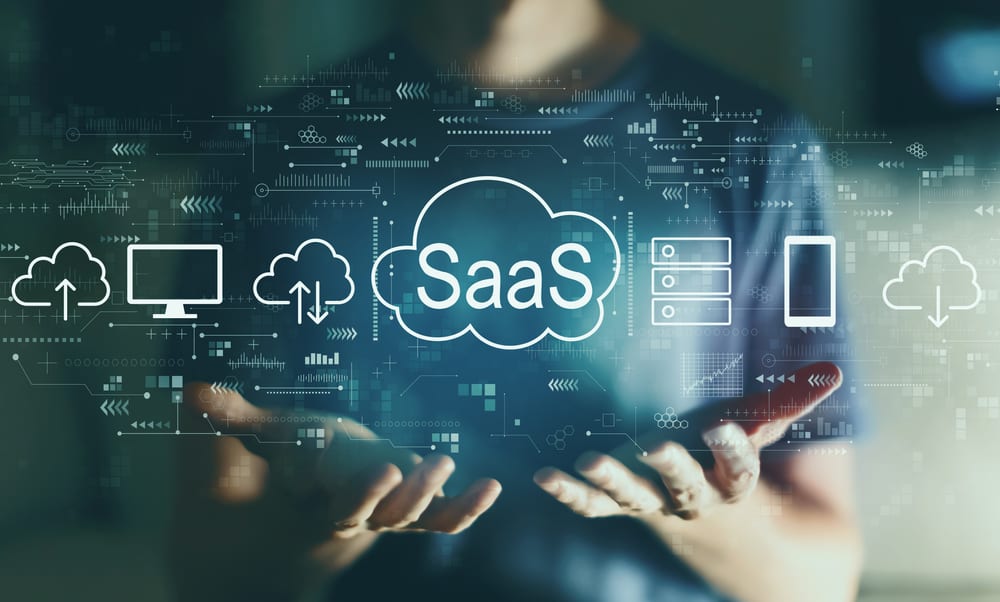 Seven Benefits of SaaS Platforms for Consumer Financing
Businesses using SaaS no longer need to install and run apps on local machines or in individual data centers. Hardware procurement and maintenance, software licensing and installation, and ongoing support needs are non-concerns.
SaaS technologies include the following advantages:
1. User-Friendly
As technology advances, so does the quality and consistency of user interfaces, resulting in a flattening learning curve for software adoption and implementation.
Effective SaaS programs also provide tutorials and other learning materials to aid novice software users with simplified integration. Recently hired employees and tenured but inexperienced workers can quickly learn and utilize SaaS applications with minimal effort.
SaaS applications also allow for extensive customization to meet the needs of workers in specific departments, furthering its usability.
2. Enhanced Security
SaaS systems are often more secure than a company's conventional software for business information.
Many SaaS providers maintain multiple independent data centers that communicate with a central IT infrastructure to deliver applications and services. If there is a data breach or another form of interruption at one data center, another data sender would then assume control of delivering SaaS solutions to customers.
3. It Provides Notifications – Early and Often
SaaS financing platforms allow enhanced loan feature notifications, which regularly inform customers of their up-to-date financing status.
These platforms also utilize alert features that allow lenders to establish financing alerts, thereby facilitating the collaboration of team members to review critical loan status information.
For example, flag notifications alert lenders to review individual financings to check if they meet the necessary criteria. These features are often critical in making decisions about offers and collections.
Lenders can customize these notifications to receive automatic SMS, internal software, or email alerts as events occur in real-time.
4. Flexible and Scalable
Because they are cloud-based, SaaS systems are scalable and quickly merged with existing and similar systems. As a result, lenders will only need to activate a new SaaS offering in place of purchasing additional software or new servers.
SaaS platform providers essentially make the user's server capacity more readily available by aiding the lender in implementing upgrades and updates as they become available. This assistance saves the lender from the substantial workforce and monetary investments otherwise required to improve server capacity.
5. Data Management and Storage
The fast and accurate identifying, collection and implementation of data is vital to any business's success, and the loan industry is no exception.
SaaS platforms provide state-of-the-art technologies for recording and storing data. They also offer seamless data backup solutions from any location worldwide, allowing lenders to conduct business without worrying about losing important data, especially sensitive customer information.
Customers also benefit from these services. They can track planned transactions and forecast future purchases by reviewing the current loan's amortization schedule and breakdown in real-time.
6. It Improves Customer Interactions
A loyal customer base is often crucial for sustaining business. However, many companies struggle to secure and grow these relationships, mainly when keeping in touch with each customer is inconvenient and time-inefficient.
SaaS platforms typically offer advanced communication tools lenders can use to communicate more efficiently and effectively with customers. These tools can make automated phone calls and text messages and generate email campaigns. Lenders can use these channels to notify customers of offers to encourage additional shopping and remind them of upcoming payments.
7. Advanced Approval and Payment Solutions
This software also allows shoppers to make immediate purchases.
Setting up a traditional new customer account can be challenging and requires an underwriting process to verify compliance with government regulations, determine the customer's creditworthiness, and complete the latter stages of the activation process.
This process can take several days, and in a digital world where information moves quickly, that long a turnaround will not work for shoppers looking to buy something then and there—they want to sign up and receive approval in a matter of minutes, not days.
After shoppers make their purchases, SaaS platforms offer those borrowers several payback options, including recurring payments via securely stored card or banking information or card-not-present methods such as over-the-phone and in-app payments.
Keep Pace With the Competition
As SaaS platforms for consumer financing trend upward and their use in the lending industry becomes more and more commonplace, lending software and its associated tools are likely to continue evolving.
This sector exhibits tremendous potential, and lenders willing to invest time and resources into streamlining financing for shoppers will be in a better position to succeed than those that retain traditional and obsolete lending practices.
Skeps' platforms provide you with the financial technology necessary to enhance the digital lending solutions that streamline consumer shopping. To learn more, request a demo, or email us at support@skeps.com.