Happy Data Privacy Day! While Data Privacy Day has not achieved the household name status of the most popular regional or global holidays, we at Skeps warmly embrace its values every day of the year, every year.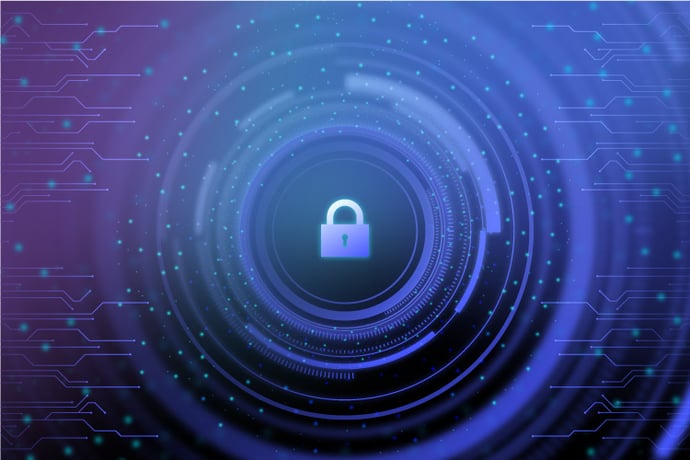 What is Data Privacy Day?
Data Privacy Day originated in Europe, where it is known as Data Protection Day. The first Data Protection Day was declared by the Council of Europe in 2006 and occurred on January 28, 2007 with a stated purpose to raise awareness "about the rights to personal data protection and privacy." Across the world, various government bodies and NGOs make public announcements and hold events to raise awareness about privacy and data security. In the United States, relevant agencies such as the FTC or FBI usually mark the occasion with some sort of public announcement.1 Some companies hold organized data destruction events or offer free shredding to the public.2
The Fair Information Practice Principles
The values of Data Privacy Day are best encapsulated in the Fair Information Practice Principles or "FIPPs", the most influential statement of values in global privacy for decades. With some adaptations, the FIPPs have formed the basis for privacy laws around the world, including Europe's GDOR, the APEC Privacy Framework, Brazil's LGPD, Canada's PIPEDA, and more. The FIPPs have also influenced U.S. state and federal laws with increasing frequency. The FIPPs address eight privacy values to support
The Collection Limitation Principle, collecting only the data required for stated purposes

The Data Quality Principle, using personal data that is accurate and fit for the purpose

The Purpose Specification Principle, informs individuals about how their data is used

The Use Limitation Principle, limiting data use the stated purpose

The Security Safeguards Principle, because privacy require security

The Openness Principle, sharing information about how an organization handles data

The Individual Participation Principle, respecting and responding to requests from individuals

The Accountability Principle, providing mechanisms to maintain and verify compliance
Skeps protects privacy by limiting transfer and use of Personal Information
At Skeps, we honor these principles every day. In fact, our Skeps Platform is designed specifically to minimize the movement and use of Personal Information. A simple idea is at the heart of what we do; bring the processing to the data so the data doesn't have to move.
But first, some background for those not familiar with Skeps. We don't process consumer data for our own purposes, but our platform helps consumers find great loans by helping banks and lenders process their data more efficiently and securely. Our flagship offering is a point-of-sale financing solution that brings credit opportunities to consumers at online and in-person stores. We've partnered with various lenders to bring this capability to the public. Of course, merchants benefit as well when their customers have a full range of credit options from traditional loans to interest free "buy-now-pay later" options.
Simultaneous evaluation at the point of sale
Of course, point-of-sale financing is a crowded field, but our key differentiator is that the Skeps platform can evaluate offers from multiple lenders simultaneously at the point of sale and present the offer that is best for consumer. Traditional "waterfall" models send consumer information to several lenders to assess a consumer's credit options. The Platform creates a consumer alias within a local instance at participating merchant and then assesses partner lenders' models to evaluates them all simultaneously. This has privacy and security benefits for individuals because their data is shared less, reducing the chances of misuse or loss. It also has beneficial effects for consumer credit profile because a consumer edit will have fewer credit bureau inquiries posted. Our patented distributed ledger technology (DLT) gives lenders the confidence they need to let us bring their lending models to where the Personal Information is, and not vice-versa.
How Skeps supports privacy
Skeps's emphasis limiting Personal Information transfer and use has obvious privacy benefits. The Collection Limitation and Use Limitation principles are at the heart of what our platform offers. Skeps simultaneous evaluation of multiple models honors the Data Quality principle by providing real-time comparisons of multiple models at the same point in time to allow meaningful consumer comparisons. Our platform is always optional to consumers and processes Personal Information after an individual has given his or her consent based on transparent disclosures, supporting Openness and Purpose Specification. Our platform doesn't store Personal Information, eliminating data subject rights requests to delete, transfer, or correct information. However, our platform does support lender and merchant users by allowing plugins for servicing, complaints, or other requests. Information security is also a key component, which our platform supports with robust emphasis on data localization, encryption, and minimizing Personal Information storage. We also support the Accountability principle every day with our dedicated support teams and by helping our lender and merchant customers customize compliant consumer user journeys and reporting.
Happy Data Privacy Day
Public awareness is at the heart of Data Privacy Day. Across the world, Data Privacy Events are meant to inspire positive changes in public activity. With that in mind, take some positive step today to support your own data privacy practices – reset an old password, shred some old (no longer needed) paper files, check your computer's privacy and security settings, or do anything else you can think of to help protect your privacy. If you are a lender or a merchant, you should also know that Skeps offers privacy-first point of sale financing solutions January 28 and every day of the year.
1 It's National Data Privacy Day | FTC Consumer Information
2 KnowledgeNet Meetings (iapp.org)
At Skeps, we honor data privacy. In fact, our Skeps Platform is designed specifically to minimize the movement and use of Personal Information. To learn more, request a demo, or email us at support@skeps.com.